The $30 Electric Wine Opener That Everyone Thinks Is More Expensive Than It Really Is
We independently select these products—if you buy from one of our links, we may earn a commission. All prices were accurate at the time of publishing.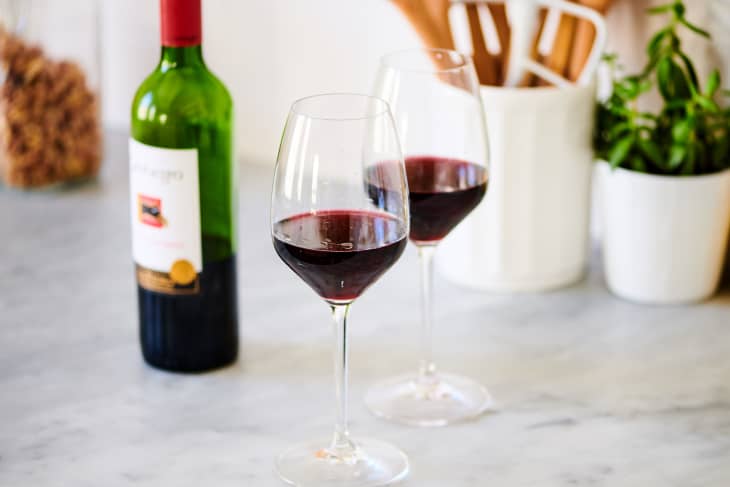 Confession: I'm not the biggest fan of gift exchanges. White Elephant, Yankee Swap, that whole cringey situation Michael Scott caused on that Christmas episode of "The Office" — it's just not my thing. While I adore both giving and receiving presents, I don't enjoy being forced to give up an item I'm super into just because someone else also has their eyes on it, or ending up with a random, ill-fitting gift for which I have no desire at all. So when, at a friend's holiday party a few years back, we threw our presents into a pile and started the elaborate swapping process, I prepared myself for the regular disappointment. Little did I know that I'd end up with perhaps the best item of all: An electric wine opener that I still use regularly today.
At first, I was skeptical that I ended up with anything that good. Although I enjoy a glass or two of rosé on occasion, I'm not a huge wine drinker, and also never took major issue with opening a bottle the traditional way. But once I got home and put the gadget to the test, my doubts were completely squashed. The opener was way more efficient and easier for me to handle than a traditional bottle opener. It's made from both steel and transparent parts, so you can watch the corkscrew do its magic, and includes a horseshoe-shaped foil cutter that has its own seat on the small, stainless steel charging base. The whole thing comes with a built-in, rechargeable battery, and emits LED blue light when it's in use.  
After using the (supremely effective) foil cutter, you simply place the opener vertically over the top of the foil and press the "down" button to remove the cork. Once that's done, you press the "up" button until the cork is totally out of the bottle, and then release it onto whatever surface you want. It all takes about 15 seconds total — which is far less time than it often takes me to get a regular wine opener to successfully work.
The wine opener is also surprisingly fun to use. Seeing the electric corkscrew grab hold of the cork inside the bottle and firmly lift it out until it's gently deposited on the countertop or into my palm is strangely satisfying, and far less boring than watching a regular opener do its magic. Another huge part of the appeal is that the opener seems like it should be pricey, considering how much more advanced it is than the non-electric option, but actually is quite inexpensive, at just $29.99 on Amazon. 
Whenever I show it off to friends over drinks, they're shocked by the cost, having assumed it went for at least two or three times as much. I even made a TikTok video where I demonstrated the opener for a "what's an item in your home that looks expensive but isn't?" prompt, and got tons of comments from viewers stunned that the gadget actually fit the bill. 
Between the low price, the enjoyment of using it, and its unquestionable virtue, the opener has become one of my all-time favorite kitchen gadgets. It's even gotten me to drink wine a bit more often than I used to (oops), simply because I love getting to put it into action. And I'm far from the only happy owner; on Amazon, the thousands of five-star reviews rave about everything from the opener's longevity (it can take on up to 30 bottles before needing a charge!) to its warp-speed action to how nice it looks when it's stored away.