Erin and Ben Napier Just Released Their First Wallpaper Collection
We independently select these products—if you buy from one of our links, we may earn a commission. All prices were accurate at the time of publishing.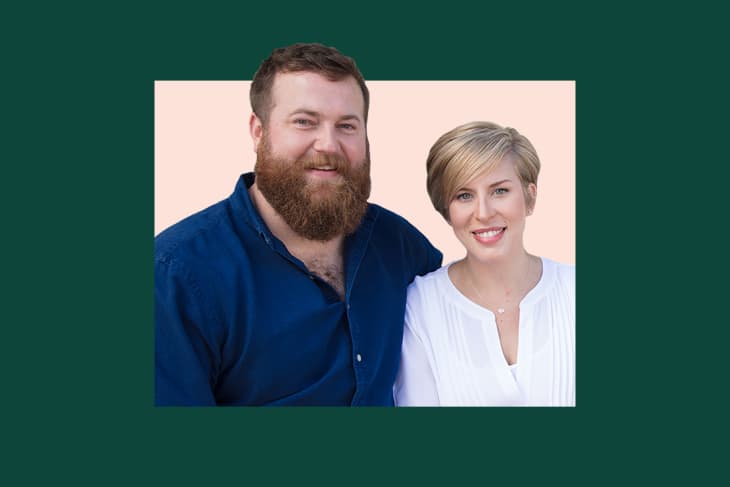 If you've been itching to give your home the Erin-and-Ben treatment but live outside of Laurel, Mississippi, then you're in luck. The Napiers just released their first-ever line of wallpapers with York Wall Coverings and you can now get that "Hometown" charm in peel-and-stick form.
"It's been years in the making, and I'm thrilled to announce my professional quality US-made peel and stick wallpaper collection from @york_wallcoverings!" Napier captioned a March 7 Instagram post. "Every design is an homage to heirloom wallpaper patterns of the early 20th century in multiple modern colorways for each that I think you're going to love."
Follow Topics for more like this
Follow for more stories like this
She added, "Do you recognize this pattern I painted for my book jacket based on our girls' nursery curtains?" (Hint: It's Heirloom Floral!)
Most of the prints are also available in a handful of different colorways, all done in natural, muted tones that feel homey and comfortable. One of Erin's favorites is the Tick Mark Texture in Meadow Green because it is based on traditional grasscloth wallpaper, but doesn't need as much care as the original.
"I love grasscloth, but many people shy away from it because it gets dusty, needs a little maintenance, and is an expensive wallcovering, so this is the answer to those problems," she told us. "It doesn't get dusty, it requires no maintenance, and it's affordable."
She continued, "The Tick Mark Texture pattern in Meadow Green never goes out of style and is versatile in any room in any house. It prints with raised ink, so it has a subtly tactile texture. So rich and modern and timeless all at once!"
Rolls of each print start at $65 and you can get help figuring out just how many rolls you need by using the calculator on the Laurel Mercantile website. The site also has detailed installation instructions so you can make sure your peel-and-stick goes on without any issues. Check out the full line of new wallpapers from Erin & Ben Co. here.