5 of the Most Expensive Things to Fix in a House for Sale, According to Experts
We
independently
select these products—if you buy from one of our links, we may earn a commission. All prices were accurate at the time of publishing.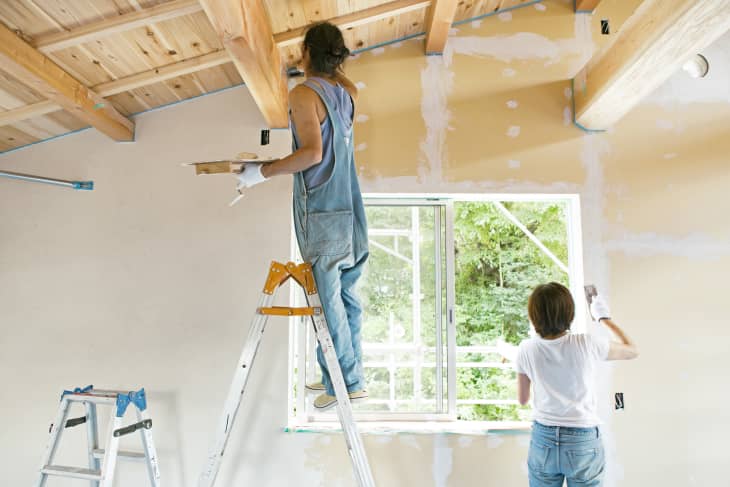 When you're buying a home, the property inspection can reveal potential money pits — things like a roof that's nearing the end of its life cycle or a cracked foundation. As a best case scenario, the inspection uncovers all of the major fixes lurking in the home, and the seller agrees to have these maintenance problems either fixed by the time you move in or to give you a credit at closing. 
But the reality is some costly maintenance problems aren't automatically flagged during the inspection. On top of that, the housing market is still very much favoring sellers, which means those with homes for sale may be less likely to compromise should major problems arise in the home inspection. 
So if you're buying a home and get to the inspection point of the sale, it's good to have a solid understanding of which fixes could be the most costly should you need to factor them into your maintenance budget. Here are five of the most expensive things to fix in a house that's for sale, according to experts.
A mold inspection can help you identify hard-to-find mold growth, which doesn't always surface during a regular home inspection, says Kerry Sherin, a consumer advocate at Ownerly, a home valuation company. 
A house mold inspection typically costs between $300 to $1,000 and takes anywhere from two to six hours to complete. Do-it-yourself testing kits are also available for about $40, though professionals don't recommend using them, Sherin says. (Without experience, you won't know what to look for and how to identify the source of the problem.)
"If the inspector finds issues, it could cost another $1,100 to $3,400 (or more) to remove the mold — and if you negotiate right, the seller should cover this cost," she says.
Settling soil and structural deterioration can cause a home's foundation to become unstable, Sherin says. Some telltale signs of foundation problems include cracks in walls, leaning chimneys, sinking floors, or off-kilter stoops, Sherin says. 
While a home inspector looks for cracks and water damage that could be signs that the foundation is shifting or sinking, a structural engineer can conduct a further detailed inspection and analysis of the foundation, Sherin says. If major work needs to be done, a foundation repair can cost up to $24,000, she says. Smaller fixes are in the $4,000 to $12,000 range. 
Major plumbing issues can go unnoticed fairly easily, says Jake Romano with John the Plumber in Oakville, Ontario. If a sewer excavation and replacement is required, a homeowner might need to fork over as much as $10,000, Romano says. Sewer issues can be caused by tree roots, collapsed pipes, cracks, improper sloping, and many other situations. 
"My advice is to get a drain inspection camera into the plumbing system and inspect as much as possible, especially the sewers," Romano says.
Worth noting: A sewer scope is not required by InterNACHI's Home Inspection Standards of Practice, but many home inspectors offer it as an additional service. These types of sewer scopes can reveal blockages, damage to the pipe system, and other problems. 
Replacing a roof could cost between $8,000 and $22,000. But fortunately some of the roofing issues that pop up on the home inspection reports are quick fixes, like rusty or exposed nails, says Chris Haro with Keller Williams Realty Hilton Head. 
When it comes to determining the condition of the roof, he suggests asking the sellers for documentation pertaining to the roof. Not only can you glean information about the roof, including how old it is, the materials used, and the manufacturer, but you can also determine whether it has a transferable warranty, Haro says. 
"Even if it's not brand new, a good quality roof can have a 20- or 30-year warranty which can help mitigate potentially costly repair issues," he says. 
On average, replacing an HVAC system (that stands for heating, ventilation, and air conditioning) can cost more than $8,000. 
"The age of the heating and cooling components can be a key indicator of imminent expenses," Haro cautions. He recommends asking for available service records because regular service is a low-cost way to maintain a healthy system. If there are no records of service, this could be a red flag. 
"On the flip side, if the system is working but just smells a little off, don't assume the worst," Haro says.