How to Find Native Plants for Your Garden
We independently select these products—if you buy from one of our links, we may earn a commission. All prices were accurate at the time of publishing.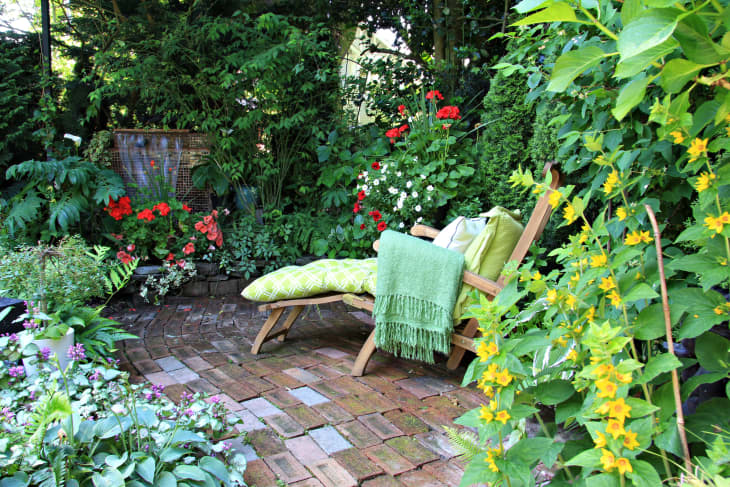 For most gardeners, there is a tangible connection to the earth that they cultivate for their gardens. They sink their time, money, and emotions into the earth with every weed pulled and every plant tenderly placed into the ground.
Follow Topics for more like this
Follow for more stories like this
No matter the type of gardener you are, there's always room to create a stronger connection between yourself and your plot of land — regardless of the size. One way you can do this is to start the practice of using native plants in your garden. 
Why? For starters, many popular bedding plants that are sold at garden centers are actually invasive in many parts of the United States. It's easy to think that because a retail establishment is selling a certain plant, it must be safe for the area where you live (and where the plant is being sold). In the current globalized world, it's very easy for wholesalers to grow plants from somewhere else in the world and market them for somewhere else because they look good and can turn a good profit. 
Take a peek at a few of the most common invasive garden plants in the U.S. 
Chinese wisteria (Wisteria sinensis)
This one made its way to the U.S. by way of Europe from China in the early 19th century. Gardeners drooled over the gorgeous purple blooms, but the plant quickly became invasive, mostly in the eastern part of the country. The woody vines grow robustly and have been known to take down large, mature trees and displace foundations of homes. You can still find this in just about every garden nursery you go to. 
Japanese knotweed (Fallopia japonica)
Nineteenth-century plant collectors are to blame for this one. It only produces small fluffy flowers for a few weeks in the fall and it's incredibly invasive in just about every state. 
Common bamboo (Phyllostachys spp.)
This one can grow up to 12 inches a day, which is an absolute nightmare. And it's almost impossible to eradicate once you've put it in the ground. Mostly planted to create a natural privacy fence, the roots can grow 20 or more feet from the mother plant.  
Bradford pear (Pyrus calleryana)
I had a few of these growing in my backyard when I was growing up. They smell awful in the spring when they bloom, and produce hard, almost inedible fruit. They're also quite susceptible to toppling in strong winds. And, yes, they're invasive. Mostly in the Northeast.  
English ivy (Hedera helix)
This vine will take over anything it can reach, from homes to forests. The vine climbs to find the light, so it will destroy trees in a matter of months. People love to plant it as a ground cover because it looks magical and brings English garden vibes.
Another vine frequently planted as a ground cover, it grows quickly and forms mats along the ground. It quickly pushes out native species of all kinds.
If learning about these invasive plants hasn't convinced you to find native ones, Cheryl Rafuse, owner of Massachusetts-based Plant Magic, might be able to do the trick by appealing to the part of your brain that just doesn't feel like dealing with a finicky garden right now.  
"Native plants not only evolved with local wildlife to support them, but also have adapted to the local climate," Rafuse tells Apartment Therapy. "This means less upkeep, water, and attention to thrive — as long as they're planted in their ideal conditions."
Native plants also require fewer fertilizers and pesticides than non-native plants. Common "horticultural" plants need more from us than we get from them. Indigenous plants also require less water than non-native species because they're adapted to the local climate and the soil conditions — because they naturally grow there. These native plants have deeper root systems and can help prevent erosion and water runoff — something that is particularly important in the Midwest's prairie states. 
Finding native plants to add to your garden can be hard to do. For the past few decades, many nurseries have only sourced from large wholesalers that don't specialize in native plants. These plants are grown en masse — propagated and grown somewhere else in the country, mainly in the southeast United States. It's rare to find local nurseries that grow their own product, simply because they've been cut out by these big-box growers. 
These common horticultural plants might be cheaper, but they can bring more harm than good. The pesticides used on them during production typically hurt local pollinators. These same pollinators can be helped tenfold by the planting of native plants.
"Native plants also provide the exact nectar that your favorite butterflies, hummingbirds, and bees need to survive," explains Rafuse. "Even though you've seen these pollinators on your non-native plants, that doesn't mean they're getting the same quality of nectar. By planting native plants you're filling a need in the ecosystem and participating in being a valuable steward of the land." 
So maybe you want to rethink your garden plan, or you simply want to start adding native plants to your inventory. Where do you start? Rafuse suggests taking the time to do research and make a plan for your garden that expands past this current year. 
"It's simply not reasonable for everyone to rip out every non-native that they've planted over the years," says Rafuse. "The time, money, and emotional attachments to plants are very real reasons to keep some [non-native] plants! However, making a plan to slowly shift your yard to native plants is a much easier task than you might think."
When you're ready, look to the following steps to keep you on the right track during your native plant journey.
Plan ahead and do your research.
Reach out to a local horticultural society and strike up a conversation. Tell them what you're trying to do, and I guarantee you that they'll provide you with a lengthy list of what to look for. Plus, they'll be able to tell you what nurseries to visit. 
You can also head to the library or a local used book store, where there are designated sections of literature about native plants. And then, of course, you can take your research online. 
Keep in mind that it's possible to find native plants at a big-box nursery; you just have to know what you're looking for. Otherwise, you'll be going to local nurseries.
Know the difference between nursery-grown and collected.
Plants that are propagated and grown in a nursery setting are what you're looking for. It's still common practice for certain species to be taken from the wild and sold as nursery plants, meaning they're collected. Lady slipper orchids, ferns, and many wild lilies are commonly sold this way because it takes them so long to propagate.
This is the most common piece of advice I give out. If you're not sure, ask questions! When you're at the nursery, ask the lovely people working there if they have a native plant section. If they don't have one, ask for the plants you're looking for or if they have a native plant list you could see. If there isn't a designated native plant section, you can always recommend that they consider adding one in the upcoming years. Give them a list of what you're looking for and ask them to carry those plants. Create a relationship! 
Also, if you're not sure what plants you have in your basket, ask where they're native to. Ask where they were grown. The nurseries always have this type of information — even if the salesperson doesn't know it off the top of their head. By understanding what you're planting in your garden and why, you're furthering your connection with the planet and with Mother Nature.