5 Oft-Forgotten Homebuying Tasks Real Estates Agents Say You Need to Prioritize
We independently select these products—if you buy from one of our links, we may earn a commission. All prices were accurate at the time of publishing.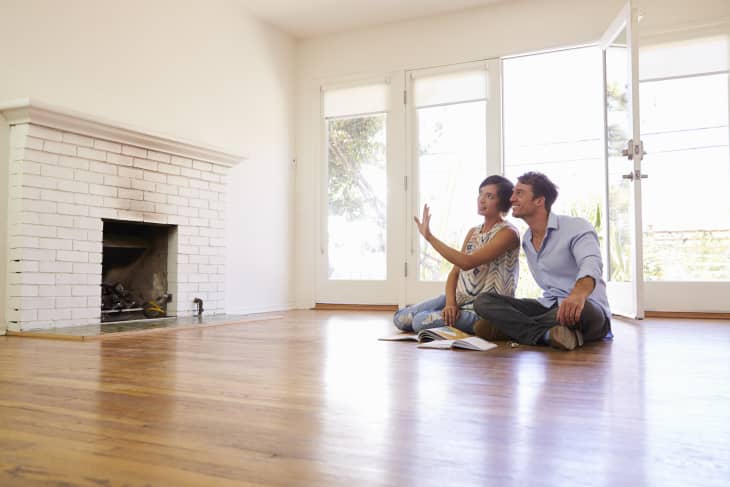 As a first-time homebuyer, you know about the big-picture tasks — house hunting, bidding, ordering a home inspection, and signing the closing documents. But those high-stakes to-do items can overshadow some smaller ones, especially if you're a rookie in the homebuying market and this is your first time navigating the ins and outs.
Follow Topics for more like this
Follow for more stories like this
I asked real estate agents about the tasks first-time buyers either tend to overlook or that surprise them during the process. Here's some need-to-know intel if you're looking to buy a home. 
Look for Homes in the "Perfect Triangle"
Your perfect triangle is the area where you live, work, and spend your leisure time, says Troy Robillard, realtor with Premier Plus Realty, Co. in southwest Florida. 
"It's important to find a home that's close to all three of these areas, as this will save you time and money on commuting," he says. 
Of course, if you work from home and you commute to a nearby coffee shop for a change of pace, your perfect triangle might be a little more obtuse than others.
Assess the Seller's Disclosure
Depending on where you're buying, this document can go by a few different names, such as "property disclosure statement," "home disclosure," or "real estate disclosure form." But it's a juicy one that's packed with need-to-know information. 
The purpose of the seller's disclosure, says Lauren Byington, a licensed real estate agent in Texas at Warren + Lauren, is to disclose to buyers any potential defects with the property that the seller knows about. 
"For instance, this could include a leak in the upstairs bathroom, a past termite remediation, and so forth," Byington says. 
Don't let the seller's disclosure stop you from doing your own information gathering. Oftentimes a seller can check "unknown" on the checklist, she points out. Byington was personally looking to buy a property and the seller said the roof was in fine condition. She climbed up and took a look for herself and noticed a major sag in the roof over a sunroom, which could have been a big surprise and potential danger had it collapsed. 
While it's unethical to lie or withhold facts on these disclosure forms (and doing so could lead to litigation down the road), buyers should hold sellers accountable by going over properties with a fine-tooth comb. Home inspections can reveal defects, too. 
Ask Sellers About the Paint Colors 
If you like the paint colors in a home you're purchasing, asking the current owners to jot down the shade names of the colors should you need to buy them in the future for touch-ups, Byington suggests. This may seem like a small thing, but color-matching paint and knowing if it's matte or flat, gloss or satin is not a guessing game you want to play when you just want to do a quick chore. 
Another pro tip: Ask sellers to collect past receipts so you can see whom they trusted for handiwork, supplies, and odds-and-ends jobs, Byington suggests.
Buy Insurance for Your New Home
A lender won't let you close on a property without insurance. Yet it is often forgotten about until the last minute, says Natalie Alchadeff, founder and Realtor with Hero Brokers of Real Estate in Southern California. 
"Sometimes buyers are scrambling and will take whatever they can get instead of shopping around to get a better rate or coverage," she says. 
Alchadeff always recommends starting with your car insurance company for a quote and connecting with an insurance broker. 
"Insurance brokers are like mortgage brokers," she says. "They can look up policies from multiple agencies versus being limited to one agency's products."
Some lenders will require additional inspections beyond the traditional home inspection, says Jason Gelios, a Michigan-based author and Realtor with Community Choice Realty. These additional inspections might be a pest inspection or a plumbing and water systems inspection.

Even if it's not required, you may want to order one of these inspections to help get a full picture of the property. 
And Here's One Thing You Shouldn't Do: Make a Big-Ticket Purchase with Your Credit Card
Imagine you're in that exciting period of your offer being accepted and signing closing documents. Finally, you start to get excited about furnishing your new home. Your local furniture store is having a killer deal on a bedroom set and you open up a line of credit or make a big charge on an existing credit card. Unfortunately, this purchase could cause your financing to fall through, cautions Terence Richardson, a Realtor in Marietta, Georgia, and the founder of Richardson Real Estate Group.
You see, during the homebuying process, your credit score is delicate. Making a big purchase with a credit card or opening up a new line of credit could change your credit score and debt-to-income ratio, both of which were used to calculate the rate and terms of your mortgage. 
"This scenario happens more often than people realize," Richardson says. "I recommend avoiding opening up new credit lines or charging up existing ones altogether before closing." 

If you do need to use credit, he suggests running it by your lender to make sure it won't put your home loan in jeopardy.