Here's How To Get Free Wi-Fi On Delta Flights In 2023
We independently select these products—if you buy from one of our links, we may earn a commission. All prices were accurate at the time of publishing.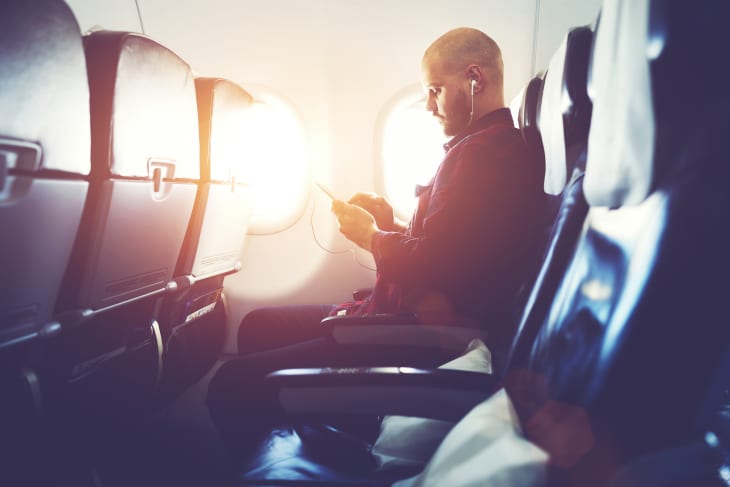 Paying nearly $10 for Wi-Fi is so 2022. Case in point: Delta Airlines will officially offer free, fast Wi-Fi to customers beginning February 1. The new program will be available in over 700 planes by the end of the year. Meanwhile, overseas flights will begin offering free Wi-Fi in 2024. Delta is the first major U.S. airline to offer free Wi-Fi as a key component of its in-flight amenities.
Follow Topics for more like this
Follow for more stories like this
"At work, at home, and everywhere in between, connectivity is essential to daily life, and your journey on Delta should be no different," said Delta CEO Ed Bastian, who announced the news at this year's CES tech convention. "Our vision has long been to deliver an experience at 30,000 feet that feels similar to what our customers have available on the ground."
Before your next Delta flight, you'll have to make a free Delta SkyMiles account. Once you board your flight, you can check if your aircraft offers free Wi-Fi by looking for a decal near the boarding door that reads "Fast, Free Wi-Fi." Select the Wi-Fi network DeltaWiFi.com, enter your SkyMiles number and password, and you're good to go! You can also connect to Wi-Fi on multiple devices during your flight, so you don't have to worry about choosing between your phone, laptop, tablet, and other appliances.
The program is being launched in partnership with T-Mobile, which has already offered its customers free in-flight Wi-Fi in the past.
"At T-Mobile, we believe staying connected while traveling should be an easy, seamless experience," said Mike Sievert, T-Mobile CEO, in a statement. "We're partnering with Delta to bring that experience to all customers — regardless of their wireless provider — so that anyone flying Delta can enjoy online access from takeoff to touchdown.
In the meantime, let's all hope that the rest of the airline industry follows suit.