Here's How You Can Get Free Wildflower Seeds Sent to You
We independently select these products—if you buy from one of our links, we may earn a commission. All prices were accurate at the time of publishing.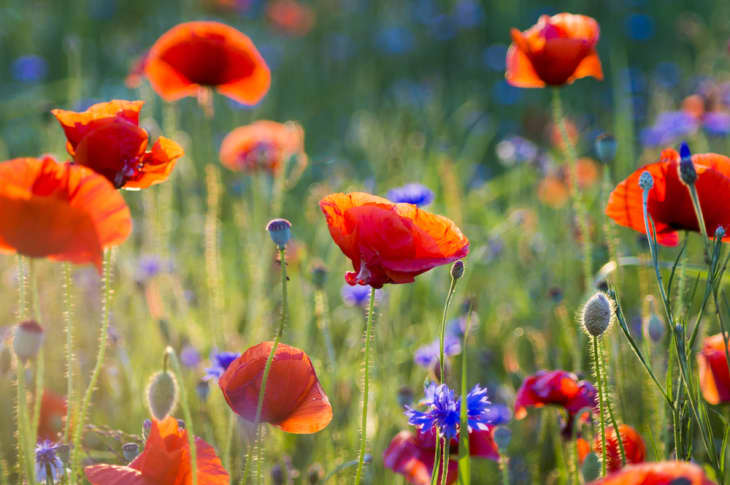 Whether you're an avid gardener or a newbie to plants, you can get your hands on a packet of free wildflower seeds which will help Air Wick and World Wildlife Fund (WWF) reseed one billion square feet of native wildflower and grassland habitats in the Northern Great Plains.
Follow Topics for more like this
Follow for more stories like this
Air Wick and WWF have partnered up to help heal the Northern Great Plains — the largest ecosystem in the United States — after the area experienced 33 million acres of habitat loss in just over 10 years. 
To do so, the collaboration is offering up free wildflower seeds that will be delivered to your door, and when at-home gardeners share photos of their wildflower images using the hashtag #SquareFoodSuperBloom before June 1, Air Wick and WWF will plant one square foot of wildflowers in the Northern Great Plains.
To help Air Wick and WWF on their mission, all you have to do is sign up to receive free wildflowers using the giveaway form. The form will help you identify which flowers are native in your area, and will therefore thrive.
When your seeds arrive, find the perfect spot that receives the right amount of sun and scatter your seeds into some tilled soil (or into a pot). Compress the seeds into the soil by walking over them (but don't cover them with soil).
Keep the soil moist until your wildflowers have sprouted to over 4 inches tall. Continue to water as nature takes control. Your local pollinators will thank you.