Expect These Top Gardening Trends to Bloom This Spring/Summer
We independently select these products—if you buy from one of our links, we may earn a commission. All prices were accurate at the time of publishing.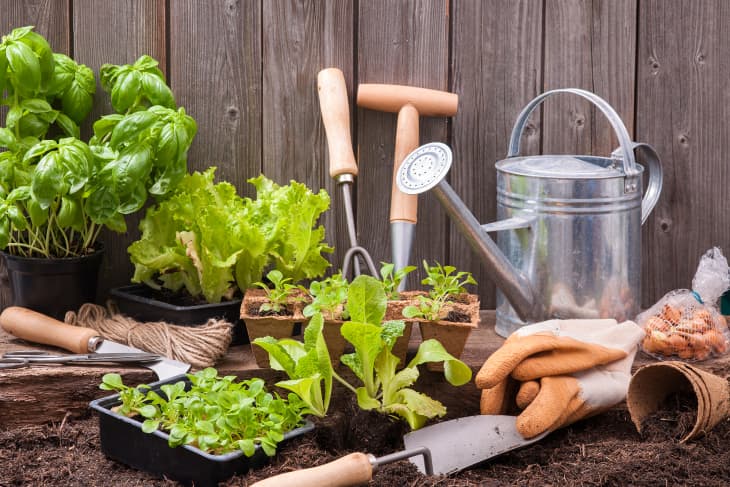 Spring has sprung, ushering in a season of new gardening trends. Like DIY projects and home renovations, home gardening has flourished since the start of the ongoing pandemic. With a newfound desire to grow fruits, vegetables, and herbs at home — or simply reconnect with nature in lieu of doomscrolling — the surge in gardening retail has been well documented. Enter: Compare the Market's new report that breaks down some of the top gardening trends that will take root this spring and summer. 
Follow Topics for more like this
Follow for more stories like this
The U.K.-based insurance company analyzed Google Search Trends for the top trends, including specific plant types and accessories. The findings were then cross-referenced with social media hashtags to narrow in on recurrent themes. With additional insights from experts at Border in a Box, the report predicts that vertical gardens, swiss cheese plants, and macramé hangers are among the top spring/summer 2021 trends. Read more below!
Vertical gardens, allotments, and raised-beds will take root
Vertical gardens and allotment gardens will continue to be big this season as people look to make the most of limited outdoor space. Vertical surfaces like fence panels or bare walls can be both practical and aesthetically pleasing on the eyes. Raised-bed gardens will also be big this season, offering a great solution for pet parents to prevent their furry companions from damaging their plants. 
Swiss cheese, devil's ivy, and lavender will be popular plant picks
Not to be confused with the cheese in sandwiches, macaroni, or dips, swiss cheese plants (also known as Monstera deliciosa) will be trendy this season. They are defined by their large, heart-shaped leaves with little holes, much like the cheese. Devil's ivy, known as Epipremnum aureum, will also be big due to their Instagrammable features, followed by lavender plants, known for their floral aromas and calming medicinal qualities.
Macramé hangers, rattan, and window boxes will continue to be trendy
Macramé hangers will continue to be trendy among plant parents this year, followed by retro, stylish rattan planters and decor. Window boxes, a feature that elevates any exterior, will also be big since they're fairly easy to DIY and require minimal tools. The report also predicts that gray pots and terrariums will be big trendy this season. 
Which trends will you incorporate into your gardens this season?