You Need 2 Quotes for an Interstate Move — Even From the Same Company
We independently select these products—if you buy from one of our links, we may earn a commission. All prices were accurate at the time of publishing.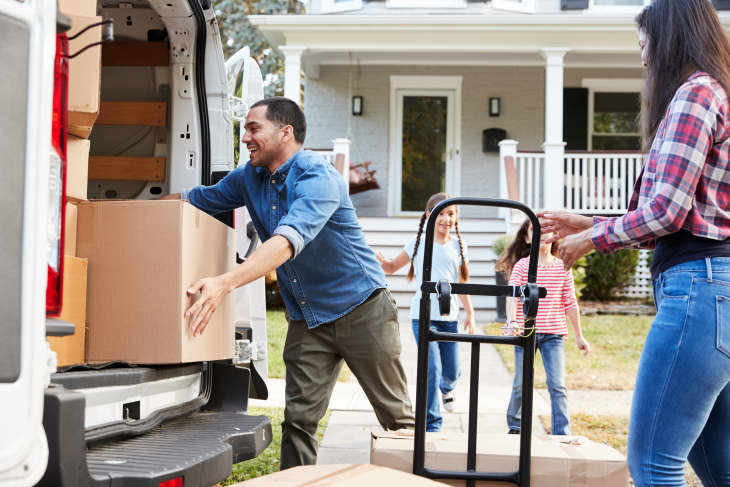 When you're in the beginning stages of planning a move, there are quite a lot of logistics to think about. Near the top of your to-do list should be one very important thing: getting a quote from a moving company. I thought I had this handled, but I learned the hard way that it's worth getting multiple quotes — from the same company — even if you feel good about the first conversation.
Follow Topics for more like this
Follow for more stories like this
Let's back up a bit. My family and I were getting ready for our move from Tallahassee, Florida, to Knoxville, Tennessee, and it was time to schedule a moving truck. Our first plan of action was to get a trailer drop-off that we could load and unload, similar to a moving pod, and have hired movers help us from start to finish. But it would have taken a week for our stuff to arrive in Knoxville, so that wasn't ideal. 
I wanted our things to be loaded onto their own truck, not on a trailer with other people's things. And I wanted everything to arrive not too long after we did. So I asked around for options, and our Realtor and a friend recommended the same nationwide moving company.
I started out by calling the company's Knoxville office. I had a great conversation with a woman who able to give me a rough estimate for loading, driving, and unloading two trucks (based on our amount of things). Ultimately, she suggested having someone from the Tallahassee office come out to the house so that they could provide a more accurate quote after seeing our belongings in person. 
So, we had a rep from the Tallahassee office visit. I was floored when the estimate he gave us was nearly twice what the woman in Knoxville had quoted, but I was undeterred. I went back and asked her for a more detailed estimate. She had me send her the listing photos of the house, and then created an itemized estimate from those images and some additional information. Her itemized estimate came out to about half of what the Tallahassee representative quoted.
This was pretty shocking, but I booked it on the spot. (The story of needing another truck that my husband had to drive to Knoxville is for another day.)
I don't know if representatives get commission on signed contracts or what, but I tell everyone who's moving to never just get one quote on an interstate move, even from the same company. Make sure to get a quote from both the origin city and the destination city to make certain you're getting the best price you can get.