18 Small, Practical Ways to Get Your Home Ready for Fall
We independently select these products—if you buy from one of our links, we may earn a commission. All prices were accurate at the time of publishing.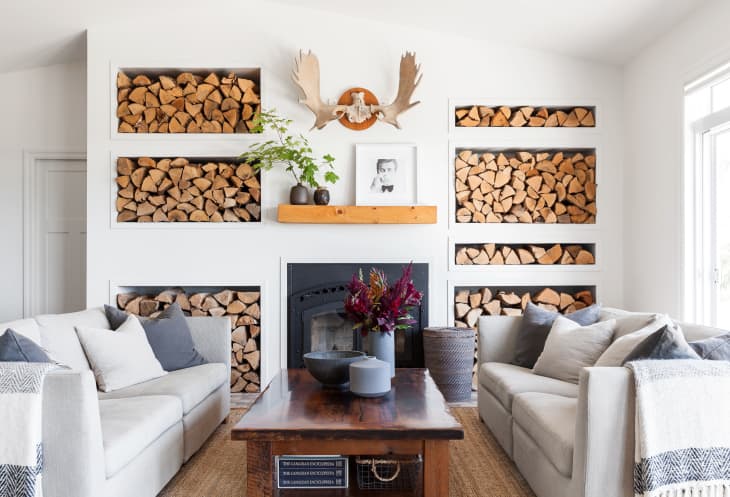 Apartment Therapy Weekend Projects is a guided program designed to help you get the happy, healthy home you've always wanted, one weekend at a time. Sign up now for email updates so you never miss a lesson.
Follow Topics for more like this
Follow for more stories like this
Even if your daily temps are still in the 90s like mine are here in Florida, fall is in fact just around the corner. Monday, Sept. 23 is the official start of the fall season, and whether you're hanging on to summer or have already started sipping PSLs, the season of cider, fire-toned leaves, and sweaters is coming.
This weekend, we're going to get in gear to welcome it.
This Weekend: Do one thing to get ready for fall.
Staying in tune with the change in seasons helps in some small way to feel in sync with the Bigger Picture. Purposely doing something that's either ritualistic and fun or sheerly practical is a great way to have a mini new start before the last quarter of the year.
Pick at least one of these (or think of your own!) to get ready for fall:
If you have any other ideas or traditions to welcome the season, let's hear them!
You can catch up with weekend projects right here. Share your progress with us and others by posting updates and photos on Instagram and Twitter with the hashtag #atweekendproject.
Remember: This is about improvement, not perfection. Each week you can either choose to work on the assignment we've sent you, or tackle another project you've been meaning to get to. It's also completely okay to skip a weekend if you're busy or not feeling the assignment.