Bring Virtual Animals into Your Home With This Google Feature
We independently select these products—if you buy from one of our links, we may earn a commission. All prices were accurate at the time of publishing.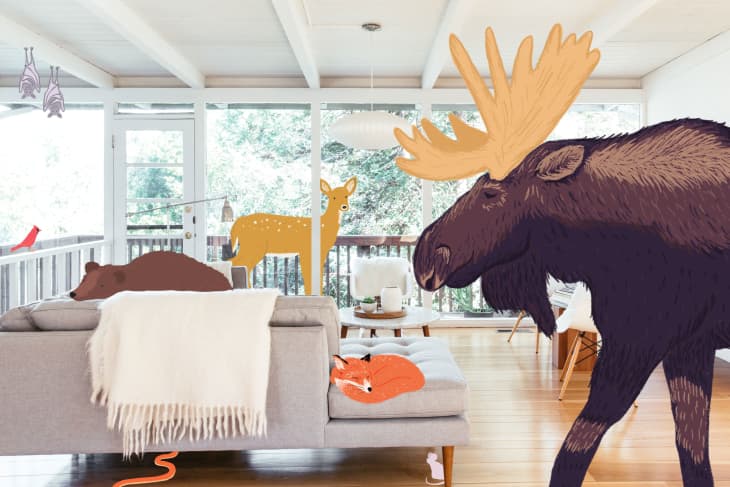 Under quarantine, you may not be able to visit the zoo, but you can do the next best thing: bring virtual animals into your home, for free, through your phone. 
Right now, if you search for certain animals on Google using your phone, you'll see the option to "View in 3D."
Tap that text, and you'll see a 3D animal on your screen, doing its thing against a white backdrop.
(The panda's thing, as you can see, is intently eating bamboo.)
On the top of your screen, you'll see the option to toggle between "object" and "AR" (which stands for augmented reality). Tap "AR" and, by accessing your camera, Google will place the animal in your real-life space.
The feature seems to have some issues with placement. When we tried it, the animals filled the screen so we had to move across the room to see more than just their up-close fur, which was still a fun experience.
Not all animals are available in Google augmented reality, but there is a pretty long list you can play with. According to the blog 9to5Google, here are the known animals included in the feature:
Alligator
Angler fish
Brown bear
Cat
Cheetah
Dog

Labrador Retriever
Pug
Rottweiler

Duck
Eagle
Emperor penguin
Giant panda
Goat
Hedgehog
Horse
Lion
Macaw
Octopus
Shark
Shetland pony
Snake
Tiger
Turtle
Wolf
We've also found raccoons and penguins (but failed to find armadillos, koalas, llamas, and more), so search for all your favorites and you might find some surprises.
See how the feature works below: