Great Jones Just Launched the Prettiest Measuring Cup You'll Ever Own — And It Might Even Inspire You to Cook More
We
independently
select these products—if you buy from one of our links, we may earn a commission. All prices were accurate at the time of publishing.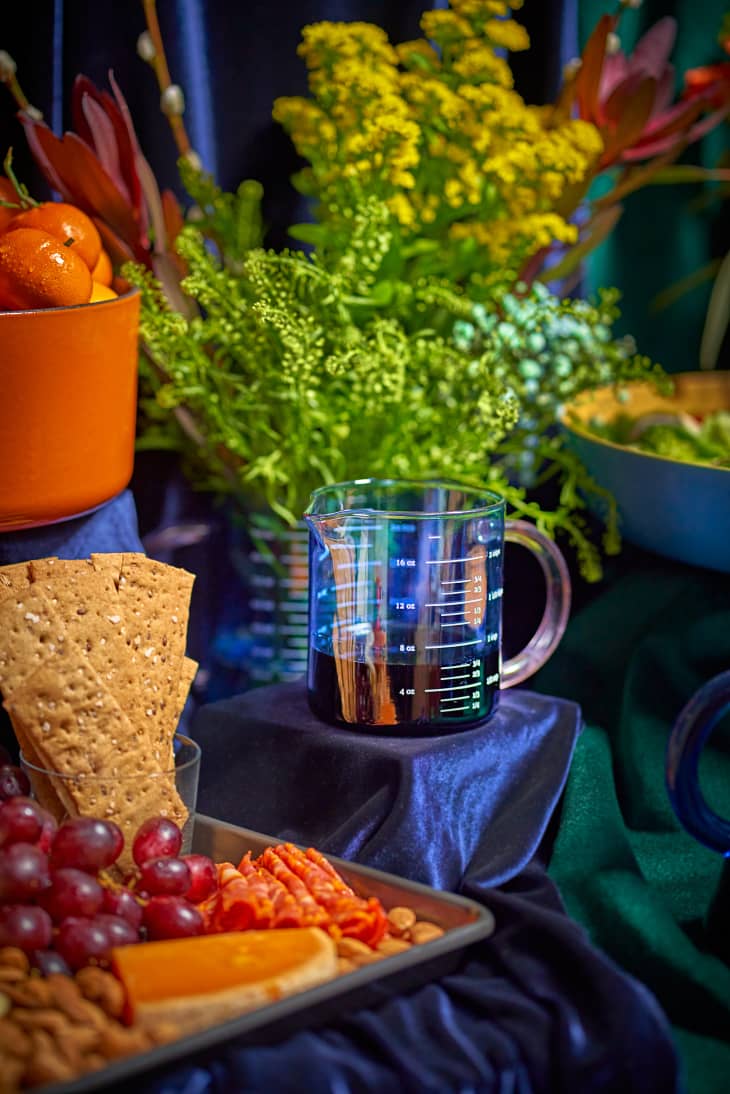 I'm not sure if Great Jones is specifically on a mission to make kitchen gear more fun, but if so, they're certainly succeeding at just that. All of their cookware, bakeware, servingware, and accessories are brightly colored and built to maintain their liveliness even after everyday use. (Kitchn contributor Danielle Centoni found that her bright blue Great Jones Holy Sheet Pan kept its color well after two years of roasting food in the oven.) And, today at 9 a.m. EST, Great Jones is introducing a new item to their collection that is sure to add even more fun to your food prep: Say hello to Beyond Measure, the all-new, stylish glass measuring cups. (They really can't resist punny names, can they?) These tools come in two sizes — 2-cup and 4-cup capacities — and have etched markings on the sides in millimeters, cups, and ounces, so you don't have to do any conversions when you're measuring.
NOTE: All products are available to pre-order now and will ship in mid-March.
These measuring cups are Great Jones' first foray into glassware, and they made the wise choice to use borosilicate glass. It's generally more durable than the standard glass used in drinking cups because it resists cracking when it's put through extreme temperature changes, such as going from a room-temperature shelf to being filled with a boiling hot liquid or heading from the counter into the fridge or freezer. In staying true to their love of bright colors, Great Jones offers both sizes of cups in a green and yellow Broccoli & Butternut combo and a blue and pink Blueberry & Taffy colorway.
If you don't have measuring cups with gradation markings on them, you should know that they're a seriously helpful tool in the kitchen. They let you measure liquids much easier and more accurately than the smaller scoop-style cups and they can hold larger amounts, which comes in handy when you're making sauces that require much more than a single 8-ounce cup worth of ingredients. I like that the handles on these Great Jones pieces are nice and round so you have plenty of room to safely hold and pour them if their contents are hot.