This Stackable Set of Acrylic Organizers Will Organize Your Fridge for $35
We independently select these products—if you buy from one of our links, we may earn a commission. All prices were accurate at the time of publishing.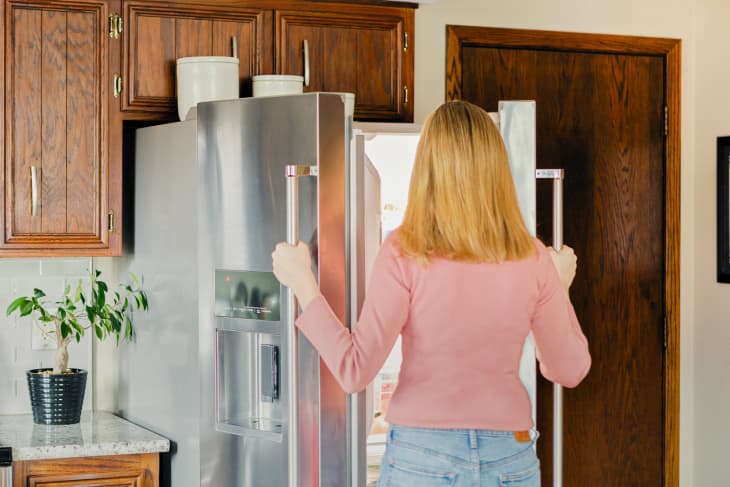 Let's face it: For as stylish and organized as they make your refrigerator look, acrylic storage containers can be expensive. Good news: We did a little digging and found a super stylish starter set of clear fridge bins that won't cost you an arm and a leg. 
Follow Topics for more like this
Follow for more stories like this
This set of six Greenco Fridge Bins has everything you need to streamline the inside of your refrigerator in style—for under 40 bucks. Composed of nontoxic, chlorine-and-BPA-free plastic, this sextet of see-through storage containers features:
two wide bins (for storing meat, fish, fruit and veggies)
two narrow bins (for stashing smaller food items like condiments)
one egg holder with a secure lid
one drink holder with enough room for nine soda cans
Designed to maximize any area of your kitchen, from your fridge to your cabinets, these savvy bins are shatterproof and cold temperature-resistant, so they're also safe to use inside your freezer. They're also goofproof to clean. Simply wash them down with soapy water, rinse, and let them air dry overnight. Just don't stick them in the dishwasher—or the microwave for that matter—because they warp when exposed to heat. 
They're also stackable, so you can arrange them vertically to free up extra storage space inside your fridge, or to forge a custom pantry display. Even better, each bin boasts built-in, easy-grip handles, so you can move them from fridge to freezer to countertop, or slide one out when stacked, with ease. 
These sleek bins are surprisingly versatile, too. In their verified review of the set, Amazon customer S. Lee offered this clever hack: "Tip: I already had two egg holders, so I put this one on the top of the fridge and keep my Roma tomatoes in it! They stay fresh for a longer time because they're separated and not getting squished."
Bottom line: This swanky starter set will keep your fridge nice and tidy for a fraction of what it would cost to buy acrylic bins individually.