This House Is Secretly a Harry Potter Wonderland, Complete with a Hogwarts Express Train
We independently select these products—if you buy from one of our links, we may earn a commission. All prices were accurate at the time of publishing.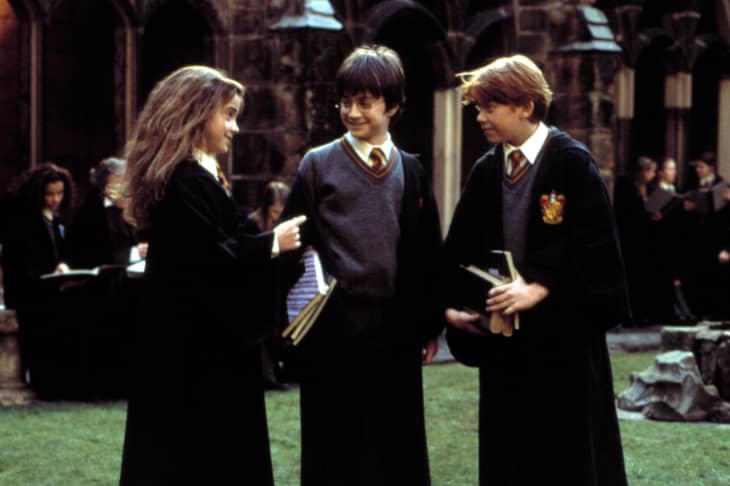 If you want to visit Hogwarts, there are many ways to do get there including, hopping on the Knight Bus, acquiring Floo Powder, and as it turns out, buying a $5.45 million house in Florida.
Zillow Gone Wild, an Instagram account dedicated to unbelievable real estate listings, recently discovered an 8,989-square-foot home that has eight bedrooms, 11 bathrooms, and access to the world's most famous wizarding school.
Follow Topics for more like this
Follow for more stories like this
Much of the property looks like any Muggle dwelling. It's got a pretty ordinary facade, living room, kitchen, dining area, bedrooms, and a pool. But once you run into the wall that resembles the 9¾ platform, you'll be greeted by a life-size Hogwarts Express train, along with replicas of Harry Potter and Dobby. 
Inside the locomotive, you'll find sleeping quarters, and on the other side, there's a nook inhabited by a dragon, the Whomping Willow, and Hagrid's pet spider, Aragog. The bathroom also remains faithful to the theme — though the listing doesn't say if it includes Moaning Myrtle.
The house also has other themed rooms, such as an "Avengers" entertainment room, as well as a "Beauty and the Beast" bedroom and bathroom.
Other property features include a spa, gym, billiards room, a sundeck, and best of all, dual washer dryers. It's also located only 12 minutes away from Walt Disney World Resort, which would explain the imaginative design.
"This property is an investor's dream, with amazingly high rental income, perfect five-star reviews, features in luxury vacation travel magazines…" the listing reads.
You might not be a wizard or witch, but if you have a spare $5.45 million, then this Florida abode might just be your best chance to live at Hogwarts. Check out the full listing here.