What You Should Look for in the House Next Door When Listing Your Home, According to HGTV Experts
We
independently
select these products—if you buy from one of our links, we may earn a commission. All prices were accurate at the time of publishing.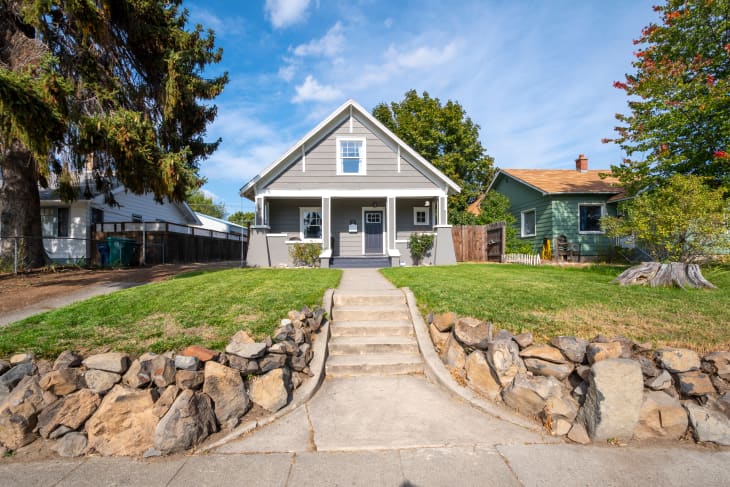 While it can be easy to obsess over your property when preparing to list it for sale, sometimes the best thing you can do is look at the house next door for inspiration and guidance.
Twins Leslie Davis and Lyndsay Lamb often check out nearby properties when working on a new house in HGTV's "Unsellable Houses." In their show, which is currently in its third season, the sisters focus on getting hard-to-sell houses in the Pacific Northwest up to the market standard. 
"We definitely look at the price, because that's what helps us determine that sales price or list price that we're going to be going for," Davis said during a recent interview with Apartment Therapy. "But we also obviously look at the condition of the home. What are the trends that that house had?" She said that they'll focus on the materials used throughout the property and check to see whether the house has hard surfaces or carpets.
In the premiere episode of the new season of "Unsellable Houses," Lamb and Davis can be seen touring the house next door to one of their work-in-progress homes. The house had the same square footage as their project and had recently gone under contract, so the sisters used it as a baseline for their own work.
Lamb shared that the process is two-fold. Looking at nearby houses can help sellers figure out what they need to do to get their home up to the neighborhood standards, but it can also keep them from spending too much. 
"When a buyer in that neighborhood, or that pocket, is only expecting quartz countertops and tiled floor in the bathroom, there's no reason to spend the money to do a granite countertop and marble floor in the bathroom," Lamb said. "You have to match what that neighborhood, or what the buyers in that neighborhood, are expecting."
"Unsellable Houses" airs Tuesdays at 9/8 central on HGTV and Discovery+.