A Blog Is Sharing Secrets on How to Get Your Home on an HGTV Reno Show
We independently select these products—if you buy from one of our links, we may earn a commission. All prices were accurate at the time of publishing.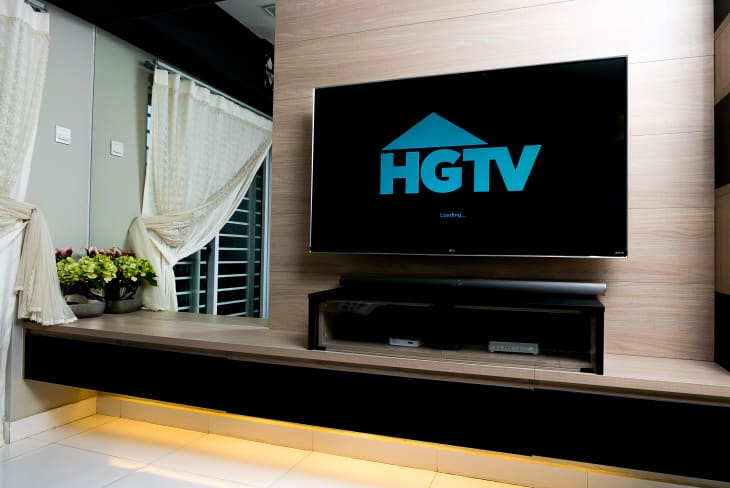 For many HGTV fans, having your house appear on one of the home renovation shows on the network would be a dream come true. A brand new living room and a chance to be on television? Yes, please. But as you might expect, HGTV has specific requirements when it comes to choosing which homes they feature—you just have to know what they are. Lucky for every hopeful HGTV watcher, Jasmine Roth of HGTV's "Hidden Potential" just shared a few of them.
In a recent blog post, Roth explained how selective the network is when it comes to picking homeowners and/or houses that appear on their shows. "A question I get asked on a pretty routine basis (literally by people at the grocery store) is 'How do I get my house on @HGTV?!' Well, there are plenty of reasons that your house CAN be on HGTV, but the REASONS YOUR HOUSE WON'T GET SELECTED might knock your socks off," she wrote in an Instagram post last week.
Follow Topics for more like this
Follow for more stories like this
So, what can you do to make your home reno project a viable contender to appear on an HGTV show?
First, make sure your project can be completed in a doable time frame. Ross wrote that multi-year projects are out of the question. "Because we're making a TV show, we have to follow all the construction and progress on camera," she wrote. So the shorter the timeline, the better.
Second, tailor down your budget and your to-do list. Ross said you can't have too many "moving parts" because too many details make your story harder for an audience to follow in a half-hour or one-hour episode. She also suggested keeping your budget lower than $150K to keep things on the simpler side. And besides, having a smaller budget and a tighter deadline makes for better television. 
If you're planning on answering a casting call for HGTV, keep these two major musts in mind. You and your home may just be blessed by the home reno gods.