Before You Jump Into a DIY Home Renovation, Gut Check These Two Things
We independently select these products—if you buy from one of our links, we may earn a commission. All prices were accurate at the time of publishing.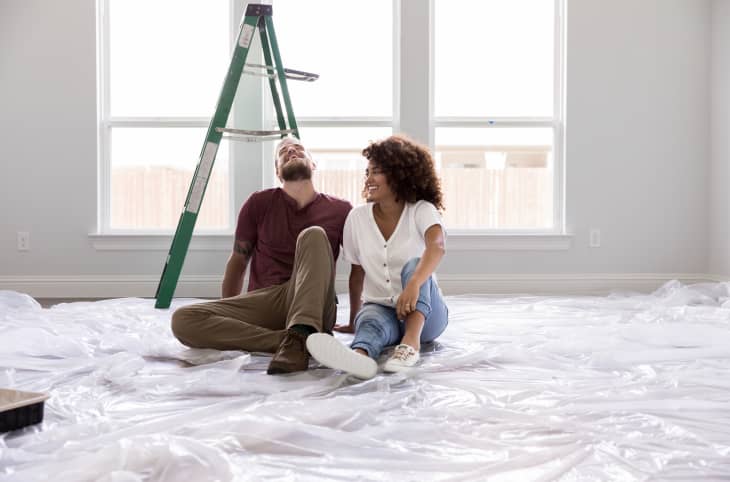 You've determined the project, watched the YouTube how-to video, purchased the checklist items, and feel ready jump right into a DIY home renovation. It'll be cheaper and quicker to just do it yourself, right? Well, according to Jasmine Roth of HGTV's "Help! I Wrecked My House," you might want to hit pause and ask yourself a few questions first.
Roth's show is all about righting the wrongs of DIY improvement projects done by homeowners, who thought taking it on themselves was a good idea at the time (those famous last words). But in a recent interview with the designer—who's admitted that she's made her share of mistakes—she emphasized doing two gut checks before grabbing the hammer. 
First, ask yourself: is it safe to execute? Roth warns that in-depth work—specifically calling out electrical, plumbing, and framing—can put you and whoever you live with in danger. "When it comes to people just taking down a wall, you have to understand how houses are built," Roth tells Apartment Therapy. "There needs to be the proper support for your roof or your house can literally cave on you."
If something isn't done properly, there can be severe consequences, so listen to the voice that's questioning whether or not it's smart to tackle a home renovation project. Do your research, talk to experts you know, and fully think it through before making any moves.
Second, if your reason for DIYing is to cut on spending, fully examine the project cost—is it actually going to save you money? Roth says that many people assume it's going to be less expensive than hiring a service, but it completely depends on the project and materials involved. 
"If I want to tile my bathroom, I can probably watch enough videos where I can figure out how to [do it]," Roth explains. "But by the time I buy a wet saw, the things to mix the grout in, waterproof everything, and do all the work…if you think about how many materials you need and the amount of time needed, it just doesn't make sense. Especially if I'm just doing one bathroom, because then I've got to use these."
So, when it comes to tackling your own home renovation project, it's better to be safe (and cost aware) than sorry.