HGTV's 'Home Town Takeover' Will Renovate All of Wetumpka, Alabama
We independently select these products—if you buy from one of our links, we may earn a commission. All prices were accurate at the time of publishing.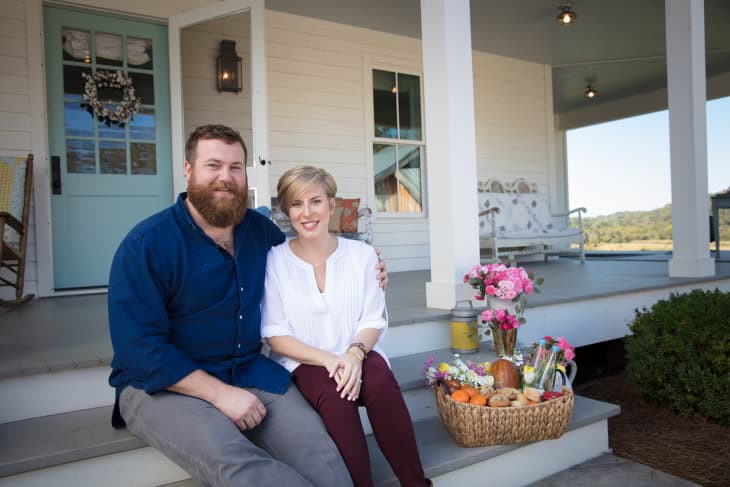 Thanks to husband and wife team Erin and Ben Napier, viewers from across the nation fell in love with the small-town charm of the couple's home town of Laurel, Mississippi. In their wildly popular HGTV show, "Home Town", the Napiers helped dozens of current and aspiring Laurel residents to find and renovate dreamy (and affordable) small townhomes.
Follow Topics for more like this
Follow for more stories like this
Now, as part of a new Home Town spin-off, "Home Town Takeover", the couple is about to embark on their most ambitious project yet. The premise of the new show is that Erin and Ben will renovate not just a few houses, but the entire town of Wetumpka, Alabama. 
After asking their viewers back in January to nominate towns with under 40,000 residents that could do with a citywide renovation, HGTV received thousands of submissions— enough to crash their website.
To make the cut, the nominated towns had to have a neglected downtown area but also great heritage and a strong community spirit. Selecting one town from 5,000 applications couldn't have been easy. Still, last week, while showing off their newly renovated kitchen on the "Today Show", Erin and Ben revealed that they chose the town of Wetumpka, Alabama (population 8,278).
Talking to Hoda and Jenna, Erin gave viewers some insight into why they chose Wetumpka. She said that that HGTV "wanted to choose a town, which as well as meeting all of the necessary criteria, faced down major adversity and persevered." Erin went on to say that "Wetumpka 100 percent embodies this idea having recently been hit by a massive tornado [in 2019] and also has so much community spirit—a thing that really matters." 
Thanks to their winning bid, Wetumpka residents can now look forward to a total townwide makeover. During the six episodes of "Home Town Takeover", Wetumpka will see dozens of properties and communal spaces renovated to a high standard. 
Speaking to the Montgomery Advisor, Wetumpka Mayor Jerry Willis outlined that he hopes the project will help Wetumpka recover from both last year's devastating hurricane and the current COVID-19 pandemic. "In the middle of everything, we are hit with this pandemic. That has affected all the whole economy. But Wetumpka is strong, and this television series is going to be a shot in the arm."
To see if the Napiers can pull off this ambitious project, you'll have to wait until 2021 when the show will air online at HGTV Live or on TV on the HGTV Network.