The Super Important Thing You're Probably Overlooking Before Listing Your House
We independently select these products—if you buy from one of our links, we may earn a commission. All prices were accurate at the time of publishing.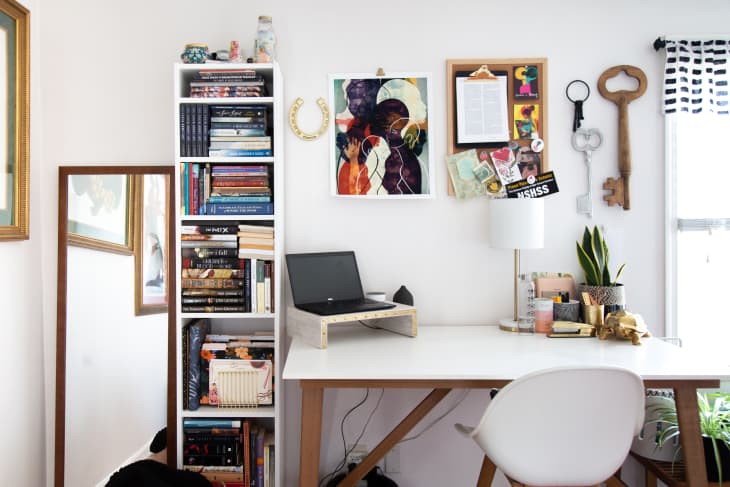 House staged with tasteful furniture and decor? Check. Open house sign in the yard? Check. Kitchen countertops sparkling clean? Check.
Follow Topics for more like this
Follow for more stories like this
You've ticked nearly all the boxes for showing your home to prospective buyers — but there's still one very important step you're probably forgetting when trying to sell your home: Hiding your personal documents and valuables.
Real estate agents say this often-overlooked facet of selling a home is absolutely critical not only for protecting against identity theft and other privacy concerns, but also for preventing bad actors — both on the internet and in real life — from later coming to your home to steal your valuables.
"When listing a home, I always prepare my sellers to hide any personal documents — for example, tax paperwork, medical information, invoices, photographs, expensive jewelry, irreplaceable items, and medications," says Jennifer Okhovat, a real estate agent in Los Angeles. "Especially during a time where we are offering 3-D tours and photography that can live on the internet long after the property is sold, you want to be extremely cautious with what information is out there." 
Okhovat advises her clients to create some sort of safe room, closet, or drawer for stashing confidential paperwork and valuable belongings. Prospective buyers are, by nature, very nosy (they're trying to make a huge financial decision, after all), so it's important to designate one area within the home that can be under lock and key or that buyers have no business snooping around in.
An actual safe or lockbox is ideal, but not everyone has one and, if they do, a safe or lockbox may not be large enough to hold all of a seller's valuable belongings. 
Todd Maloof, a real estate agent in New Jersey, recommends hiding valuables inside a dresser drawer or in some other piece of furniture. Buyers are there to see the house, not judge your belongings. He also recommends renting an off-site storage unit, which can do double-duty while decluttering your home.
Yes, it's inconvenient to stash your sensitive belongings every time someone wants to see your house — especially items that you use regularly, like paperwork and medications — but it's just a necessary part of putting your home on the market, he says.
"We live differently when we sell a home versus when we are not selling a home — that is something that I try to stress to all of my sellers," he says. "When brokers make appointments to bring their buyers to your home, buyers are looking at rooms, space, and amenities of the home. Buyers aren't opening up dresser drawers and digging through your belongings."
Another option? Pack up your personal items in a box or duffle bag, then take them with you when you leave the house for the showing or stash them inside a locked car in the driveway, suggests Liz Coughlin, a real estate agent in Los Angeles and Palm Springs. She got her first taste of house-showing theft as a teenager when her family was selling their beach house on Cape Cod. When the family returned after a showing, Coughlin discovered that her favorite sports watch had been pilfered from her bathroom.
Even if your real estate agent will be inside the house for the entire showing, Coughlin says it's better to be safe than sorry. When she's hosting showings, she even hides her own personal items in the back of a random kitchen cabinet or drawer.
"Often, couples will come in together and then wander off separately," she says. "99 percent of them are not going to take anything, but I take zero chances."
In addition to confidential documents, paperwork with identifying or financial information, and medications — especially pain killers and objectively valuable items (think: jewelry, art, rare baseball cards) — remember to remove any items with serious sentimental value, too. It's not likely that someone would steal these items, but there's always a chance the buyer or their kids could accidentally damage them.
"It's important to remember that often prospective buyers bring their children along for showings, and it can be hard to keep a complete watch over little hands," says Amy Owens, a real estate agent in New Jersey.