5 Easy Things You Should Take Care of One Month Before Selling Your House
We independently select these products—if you buy from one of our links, we may earn a commission. All prices were accurate at the time of publishing.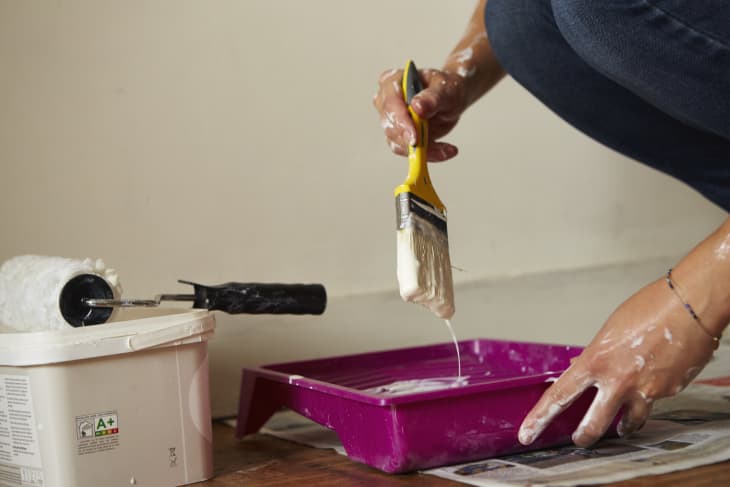 If you're putting your home on the market, there's a good chance you'd like to sell it quickly—and preferably over asking price. The key to achieving these goals is knowing what buyers are looking for during the hunt for a new home. 
Follow Topics for more like this
Follow for more stories like this
"Today's buyers want a crisp, clean, move-in ready home, and if you don't capture a prospective buyer's attention right away, they will move on to the next listing and you will likely not get a second chance," says Ben Creamer, principal and managing broker at Downtown Realty Company in Chicago. "So, the most important maintenance tasks a seller should complete just prior to listing are those that transform the space into a fresh and inviting move-in ready home."
Believe it or not, neglecting these projects really can have a negative impact. "You do not want a buyer presenting an offer and saying, 'We are offering X, because we need to spend a few thousand dollars doing the following fixes to the house,' warns Brett Ringelheim, a real estate agent with Compass in New York. Buyers, he explains, will not hesitate to use neglected maintenance tasks against you when negotiating.
Ahead, real estate experts share five easy home maintenance tasks you should take care of one month before putting your home on the market. 
Let's assume you know that your home should be clean before you list it. You may not know, however, exactly how clean it should be. "Deep clean so it sparkles; not the weekly clean or routine vacuuming, dusting, countertops and sinks," says Michael Shapot, a real estate broker at the Shapot Team/Compass in New York. "I'm talking about the hard-to-reach spots, the corners that rarely get attention, the windows, the window treatments, the books on the bookshelves." The grout that's clean but discolored? He says you need to work on making it look new. 
Cleaning your house is so important that Jennifer Murtland, CEO and lead agent at Team Synergi/eXp Realty, recommends hiring someone to deep clean your house. She's not necessarily doubting your cleaning abilities. "However, you are used to living in your house and may not notice that it could be cleaner." And if you have pets, she says there may be smells in your house that you don't even notice—and no, Febreeze is not the solution.
While you're handling maintenance projects, don't forget about the areas underfoot. "I recommend a professional cleaning of the carpets and floors," says Tripti Kasal, senior vice president of residential sales at Baird & Warner in Chicago. And if those stains remain after the carpet has been cleaned? She says you may need to think about a more costly project: replacing the carpet. "Also, consider refinishing hardwood floors if needed."  
In particular, if you have pets, Murtland agrees that you should get the carpet professionally cleaned, and if it's over five years old, she says the carpet should be replaced.
Before people buy cars, they like to do a test drive. People also like to test drive a home to a certain degree. They're turning stuff on and off, opening doors, and more, so don't assume that they won't notice any problems you've failed to address. "Make the little repairs—you know, the leaky faucet that has been on your nerves," Shapot advises. "The closet door that doesn't close properly and the one that squeaks; the cabinet hinge that needs tightening." While you may not think these items are a big deal, he warns that prospective buyers will not only scrutinize these items, but place a dollar value on them.
There are few maintenance projects with such an affordable price tag and such a high return on investment as paint. "Freshening up the walls gives the house a glow that's noticeable in person and online," says Miranda Cady, an agent at Premier Sotheby's International Realty in Orlando, Fla. "Fresh paint can set your property apart, giving the buyer a sense of security and comfort that this house has been well cared for and maintained." Regarding colors, she recommends bright neutral tones. Plus, painting a month before listing eliminates the possibility of a lingering paint smell.
This sounds like such a small thing. However, not one, but two, of our expert realtors recommend paying attention to your lightbulbs. "Make sure all the lightbulbs around the property are working," Ringelheim says. And Murtland even takes it a step further, advising homeowners to make sure that all of the lightbulbs match.
"When the lighting matches, the house shows better and subconsciously the buyers think that you, the seller, pay special attention to detail and it builds a sort of trust," Murtland says. "In addition, make sure that each light switch turns on a light. It is very frustrating for buyers when they can't see a room, and they don't want to have to fumble with the knob on the bedside table to turn the light on."