5 Reasons Why I Regret Not Listening to My Friends Complain About Their HOAs
We
independently
select these products—if you buy from one of our links, we may earn a commission. All prices were accurate at the time of publishing.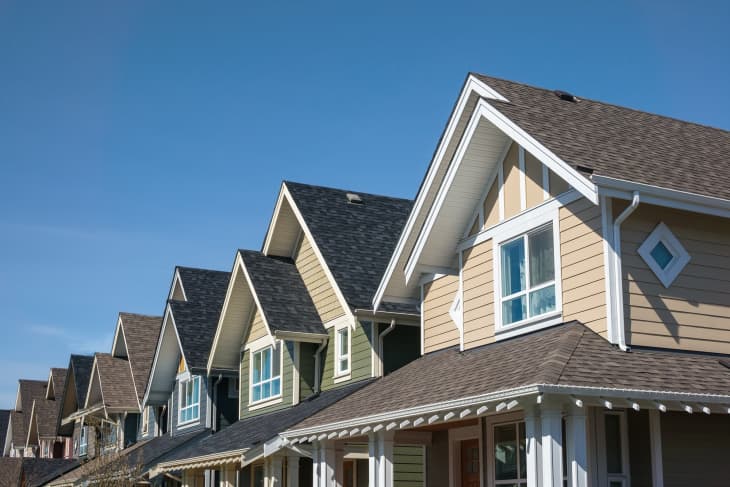 Three years ago, when my husband and I set out to purchase our first house, we didn't have our hearts set on a gated community. But then, we toured our house and fell in love—and it was under the jurisdiction of our community's homeowners association (HOA). While I had heard others grumble about HOAs in the past, I never really paid attention to the specifics because it didn't seem relevant to me at the time. I figured I'd never live anywhere with any additional bells and whistles like that (commonly condos, townhouses, and other planned residential areas, like our gated community or other cohesive-feeling neighborhoods, are under control of HOAs).
But, soon after moving into our home, I wish I had listened more carefully—because the board had quite a few surprises in store for us. Here, five things I wish someone had told me before I moved into a home with an HOA:
They control the house paint colors
Our house is pink, which is not exactly our first choice. But when we bought it, we figured we could change the paint color to whatever we desired once we got sick of the current hue. And we can change it—except that our HOA has only designated five specific shades for exteriors to maintain aesthetic consistency in the neighborhood, meaning there are only four other color options for us to choose from! Talk about limiting.
HOA payments are due quarterly—and are pricey
This isn't a major issue, but I figured that our HOA dues would be paid monthly like regular bills. Instead, they're paid quarterly—and it adds up to quite a chunk of change. (Maybe that's why it hurts more?) 
Also, to my surprise, our HOA dues include basic cable and a premium channel. It's a nice perk that I never expected, but it also makes it confusing when we want to make changes to our cable service.
The HOA can penalize you immediately—even if it's not your fault
We were quite stung when, about a week after emptying our coffers to put a down payment on the house, the HOA sent us a notice that we needed to have our roof cleaned within 30 days or we would be subject to a penalty. Roof cleaning costs hundreds of dollars and clearly whatever accumulated dirt or mold was done on the previous owners' time—not ours. But we paid it anyhow, like good, rule-abiding homeowners do.
Even with HOA rules, not everyone complies
That's the thing, though: When you move into a neighborhood with an HOA, you expect it to uphold a certain standard of order. So, it hurts twice as much when you follow the rules (sometimes at great expense) and your neighbors don't—and nothing seems to happen to correct it. There are homes on our block that have jungle-like overgrown yards that have remained in the same unmaintained state for three years(!).
They can charge you large, one-time fees called assessments
This may be considered common knowledge to some, but as a first-time homebuyer, I wasn't familiar with the concept of an assessment. This is a charge that all homeowners in a neighborhood must pay to fund some type of common amenity or repair—like building a new clubhouse or fixing a damaged road in the community. 
Sometimes, in the case of a new amenity being added, an assessment can be quite controversial because not all residents agree that it's needed. Although we haven't been hit with an assessment yet, there's no guarantee one won't pop up at any given time, costing us thousands of dollars.
More great Real Estate reads: