If You're Looking to Score a Deal on Home Decor, Now Is the Time
We
independently
select these products—if you buy from one of our links, we may earn a commission. All prices were accurate at the time of publishing.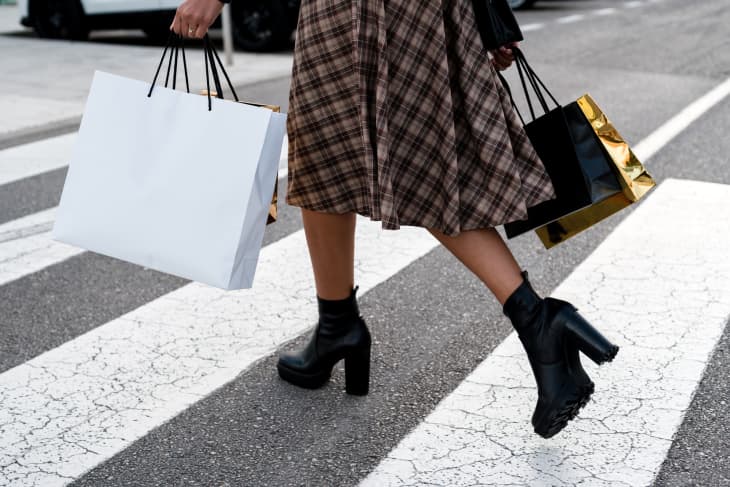 If you've been saving your pennies for a new piece of home decor, it might be the right time to go for it. In recent days and weeks, articles have been popping up that point out large retailers have over-ordered their merchandise at the same time that consumer demand started to drop off. As a result, some of the country's largest retailers are forced to slash prices to make up for their over-supply of inventory, which is worth a whopping $45 billion.
"Companies chased as much merchandise as possible to support demand, which has now slowed," Dana Telsey, CEO and chief research officer at Telsey Advisory Group, said in a note to clients earlier this month, CNN reported.
Stores like Dick's Sporting Goods, Kohl's, Walmart, and Nordstrom have seen their inventory levels increase in the first quarter. At Target, for example, there's an overstock of items like televisions and furniture. Last week, the company made a statement that said they would be following "a set of actions to right-size its inventory for the balance of the year." In the second quarter of 2022, the company will be having "additional markdowns, removing excess inventory and canceling orders." They added they'd also be accelerating some plans they already had in motion, "including rapid revisions to sales forecasts, promotional plans and cost expectations by category."
This means that while cheaper items, like grocery and beauty, will be staying the same in price (or increasing because of inflation), big-ticket items like electronics and furniture will see some changes, according to ABC7.
Meanwhile, BestBuy announced they'd offer deeper discounts on large items like computers and televisions. While they call their inventory "healthy," they confirmed an increase in promotions for TVs and computers.
"Some products were even more promotional than we expected coming into the quarter and were similar to pre-pandemic levels," CEO Corie Barry said.
This increase in inventory could also take a positive spin for folks who love to shop at discount chains like TJ Maxx and Marshall's, where some of the high-end items will find their way to the bargain racks.
Now retailers must determine whether to hold onto seasonal items that didn't arrive in time last year, or sell them immediately. For instance, Costco is holding onto their influx of Christmas-themed items that didn't arrive for the holidays last year, WIRED reported. But they need to be stored somewhere. As a result, the prices for items that were hard to get ahold of during the pandemic's peak (TVs, for example) will now drop. 
A lot of the unexpected changes are a result of the public's reaction to rapid inflation. While people were eager to drop extra dough on these big items during the height of the pandemic when they were stuck at home, it was harder to get ahold of them due to the rampant supply change issues. Retailers did their best to adapt to the changes, and attempted to make their orders reflect the desire of the consumer.