3 Signs You Have an Excellent Home Inspector, According to an HGTV Expert
We
independently
select these products—if you buy from one of our links, we may earn a commission. All prices were accurate at the time of publishing.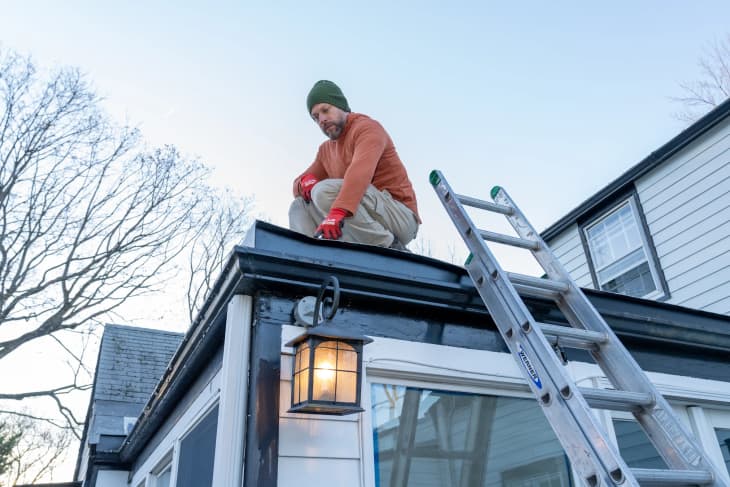 Hiring an excellent home inspector isn't the most exciting moment in the homebuying process, but it is the most necessary. They ensure your safety at home for years to come, and their analysis also protects your investment by finding out if there are costly repairs lurking under the baseboards and beyond.

So now the question is: how do you find a perfect person for the job? HGTV star Joe Mazza, the expert on the new show "Home Inspector Joe" that premiered Jan. 19, has specific signs to look for to determine if you have a high-quality home inspector. If they don't meet these requirements, it might be best to find a second opinion after the job is done.
They take hundreds of pictures
Collecting evidence, like a detective, is one of the primary goals of a home inspector, and that includes taking hundreds of pictures of areas around the home to document their status. These photos, along with other detailed information, will make up a digital report that your inspector should give you.

"They're going to give you a summary of everything that's going on — major items, safety items, and proven items," Mazza told Apartment Therapy. These pictures will also serve as the "before" image of anything you ask the current homeowners to fix, so that you can recheck the area after those repairs have been completed. 
They want to get on the roof
Mazza says that while some people don't love the idea of having an inspector climb on the roof, it's absolutely essential to get a complete view of any issues with the home. "They're going to get on the roof. You've got to feel around — that's where you really see problems," he said. While doing an in-person analysis on the roof is best, another option Mazza suggests is to hire an inspector who uses a drone to analyze roof problems. This might contribute to the inspection taking longer, but Mazza says it's a good thing and that no 2,000-square-foot or more inspection should take less than three hours, regardless of whether they have a drone.
They want to field your many questions
Great inspectors should welcome and be able to answer your questions about the home in a collaborative effort to look at the property together. You might ask them things like "How old is the heating/cooling system? What kind of electrical power do I have in the house? How old is the roof? Is there any mold or asbestos?" among other questions Mazza suggests asking. "I've heard people asking questions and they get upset and walk away — don't know why — but [it's] your due diligence in making sure they inspect every component of that house." In other words, it's never a mistake to want to fully understand your property.