3 Mistakes People Make When Deciding Which Home Renovation Loan to Take Out
We independently select these products—if you buy from one of our links, we may earn a commission. All prices were accurate at the time of publishing.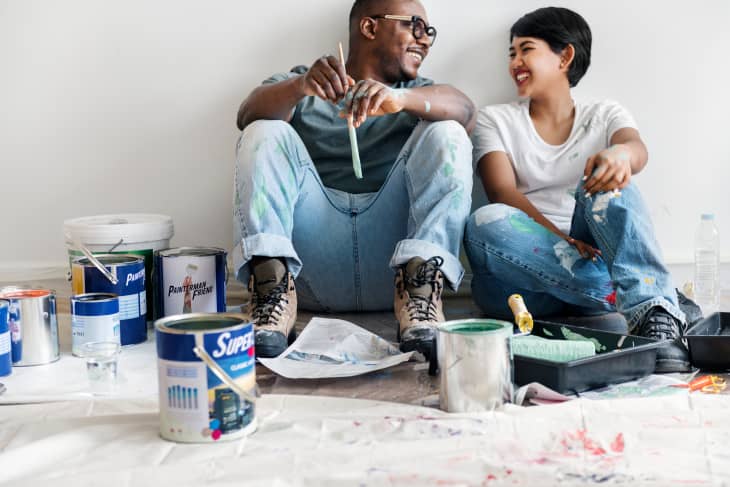 Whether you've just moved into your home or you've lived there for years, there's a good chance it'll need work at some point. However, home renovations can be expensive — averaging around $46,780 for a top-to-bottom remodel, according to HomeAdvisor — and most people don't have the extra cash to fund projects. This is where a home renovation loan can come into play. 
According to Justin Goldman, co-founder and CEO at Renofi, a fintech platform that partners with lenders to offer home renovation loans, how you finance your home renovation project largely depends on how much equity you have in your home. 
Follow Topics for more like this
Follow for more stories like this
With so many financing options out there, there are a variety of mistakes homeowners fall victim to when making home upgrades. Here are a few to avoid when deciding which home renovation loan to take out.
Mistake #1: Not Shopping Around
A big mistake that homeowners often make is not shopping around for the right lender to fit their situation. "It's really about shopping around because every homeowner's situation is different. You need to make sure you find the right loan for your project," Goldman says. 
Renovation loans are much more specialized than other types of loans and not every lender will have a product for you. "If you don't shop around, you might end up taking out an inferior solution," Goldman explains.
Mistake #2: Not Getting the Right Financing
There are a lot of options out there when it comes to financing a home renovation project. Some specialized loans, for example, exist specifically to finance home improvement projects. And there are standard loans — like a cash-out refinance or home equity loan — that give you cash which can be used for home renovations. So how do you know which one is right for you?
"At a high level, there are two main ways that people finance home renovations: a cash-out refinance or a home equity loan," Goldman explains. "Where a home renovation loan comes into play is where a homeowner is lacking the equity to do what they want. In this situation, a cash-out refi, a traditional home equity loan, or HELOC doesn't meet their needs."
The best home renovation loan will fit your needs and your situation. Compare loan types, rates, and terms to find the best offer.
Mistake #3: Not Planning Ahead  
With other types of financing, like a car loan or personal loan, you can get approved and have everything all set that very same day. Home renovation loans are a bit more complex.
For example, specialized home renovation loans require detailed specs and plans of the renovation. Renovation loans may also require a home appraisal based on the future home value. Scheduling an appraisal and providing all of the necessary information takes time.
"One mistake homeowners make is if they're used to other forms of financing where you can wait until the last second and you're still able to pull it off. Home renovation loans require you to be proactive and get ahead of it," explains Goldman. "You definitely don't want to wait until the last minute."