4 Homebuying Trends on Their Way Out, According to Real Estate Experts
We
independently
select these products—if you buy from one of our links, we may earn a commission. All prices were accurate at the time of publishing.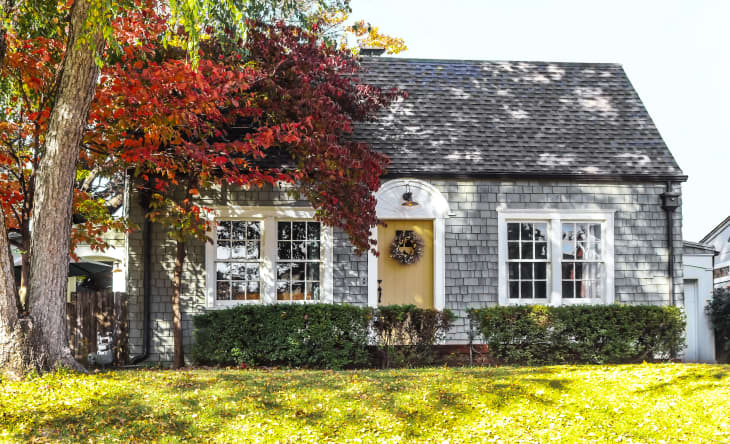 Trends come and go in real estate. Many times they revolve around home design and what buyers want most. But the pandemic has changed more than just the aesthetic aspects of homebuying — it's changed the way real estate transactions happen. 
Here's a look at some of the biggest trends that are on their way out (and in some cases, good riddance).
Needing 20 Percent Down on a Home
If you thought you had to save 20 percent to buy a house, think again. Ultra-low mortgage rates are converting renters to buyers sooner rather than later, and they don't have to put as much down to get those mortgages in the first place.
"Thanks to young, new buyers, one of the most commonly overlooked real estate trends phasing out is putting the full 20 percent down payment for a mortgage," says Philip Kranefuss, Homie Colorado's head of real estate. 
The company's recent survey reported that 53 percent of millennials are willing to put down less than 15 percent on a home, while 27 percent are planning to put down less than 10 percent. As for Gen Z homeowners? They're willing to put down 3 to 5 percent on a home. 
Skipping the Weekend Open House Circuit
Well-attended open houses were once the bread and butter of any real estate agent's business. But in the age of social distancing, these veritable house parties morphed into more subdued walkthroughs of individuals or couples by appointment only.
Now open houses are back, baby. Dennis Bowers, a real estate broker with The Bowers Group at Compass in Naples, Florida, says that many agents and their clients have been getting back into the open house routine, with many preferring a weekend open house as opposed to individual showings. Homebuyers need to act fast if they're interested, though. Offers typically need to be submitted to the seller's agent by the end of the weekend.  
Even though open houses can have their intended effect on buyers, Bowers also noted something else: "Many of the showings were virtual in these open houses, as buyers were out of town and agents were previewing for them," he says.
Seeing a House in Person First
Buying a house without actually seeing it in person might once have been reserved for the mega-wealthy who could afford a bad real estate decision, or perhaps for buyers who really trust their real estate agent. But with virtual tours, including 3D ones that allow buyers to get up close and personal even though they're not physically there, purchasing homes quickly and remotely is more common for even everyday folks.
"Our listing process has been so different than in years past because of how quickly our inventory was being bought up," Bowers says. "We didn't have time to print marketing materials or organize open houses for months because we were getting offers sight unseen within hours of listing a property."
As for those marketing materials, Liz Hogan, an agent with Compass in Miami, says many agents are giving up on printing out piles of flyers, brochures, surveys, and disclosures. 
"No one wants to touch anything since the pandemic, and they want to be able to find and sign everything online," Hogan says.
Signing Stacks of Physical Papers
Cutting down on paperwork isn't just about being sanitary, it's about convenience. Prior to the pandemic, closing on a home meant sitting at a table with your agent and real estate attorney and signing form after form until your hand was about to fall off. Not so anymore.
"More and more buyers, especially younger buyers, want all-digital closings," says Cristin Culver, head of communications at Notarize, an electronic notary startup. "They want their closing experience to mirror their house hunting experience — digital, convenient, fully online, and on their timeline."  
Notarize has already seen an 825 percent increase in the volume of people wanting to notarize online. It's the very last step of the homebuying process that makes everything legally binding, and now it can be done online. 
"Consumers are asking for [online notarization] and choosing digital mortgages over the legacy process of stacks of 100+ pieces of paper and signing at a conference room table at a title company," Culver says. 
Buyers and sellers can expect more of the transaction to be online instead of in-person moving forward. Christian Wallace, head of real estate Services at Better, an online lender, says, "There are now resources to make every step of the homebuying process virtual, from locking in a mortgage rate, finding a real estate agent to purchase a house and sell yours, your agent finding you the perfect house, homebuyers touring houses, and purchasing homeowners and title insurance."
Nobody's saying buying a home is an easy process, but these changes to transactions are making it a bit easier. In a time where there have been few silver linings, I'll take it.