You're Probably Being Recorded at That Open House. Here Are 7 Things to Keep in Mind
We
independently
select these products—if you buy from one of our links, we may earn a commission. All prices were accurate at the time of publishing.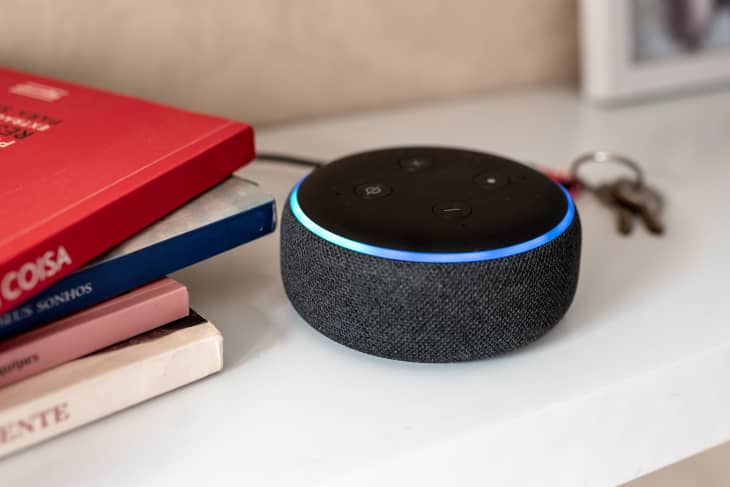 So you're finally pre-approved, you've chosen your real estate agent, and you've saved a few extra-charming houses on your favorite home search apps — now you're finally ready to tour homes. While there are likely to be a few bumps along the way (looking at you, bidding wars) there's one obstacle you may not have considered.
A recent survey by Lending Tree revealed that nearly one in three home sellers say they've secretly recorded potential buyers during property tours. According to the report, most sellers who record with doorbell cameras or smart home stations say they're hoping to find out what shoppers like and don't like about the home, and to gather helpful information for negotiations. 
Video and audio surveillance laws differ from state to state, so not every seller will have the right to "spy," so to speak. Still, if you're the one doing the touring, it could benefit you to act like you're being recorded anyway. You don't need to fall silent when you walk by Alexa — just be considerate during your walkthrough and you'll leave a good impression. Here are seven tips to guide you.
Save the critiques for when you leave. 
You'll have a plethora of opinions about every home you tour, but hold any negative comments until you leave the property. Even if you loved everything else about the house, your complaint about the subway tile could leave a bad taste in the seller's mouth during the playback. On the other hand, if you gush liberally, you might hurt your chance at negotiating a lower price.
On the same note, follow any rules you see posted at the property. For example, some sellers may request you use hand sanitizer before entering, avoid their pets in the garage, or lock particular doors before leaving. 
Be mindful of the seller's boundaries. Do snap a quick photo or sit for a moment, but don't make yourself at home. Sellers may frown upon seeing you curled up on their couch or reclining in their lounge chair. There also may be another tour scheduled after yours, so keep it moving. 
Respect the seller's privacy. 
Take measurements all you want, but there's no reason to rummage through (or comment on) the contents of a seller's kitchen drawers or coat closets. Nothing you find will help you make your decision — instead, you might compromise your chances at a successful bid.
Ask before using the bathroom.  
If you take one thing away from this article, let it be that you should ask before using the seller's bathroom. For one thing, the water may be shut off, in which case you'd be in for an awkward conversation after your trip to the loo. Even if the bathroom is fully functional, remember that you probably aren't the only stranger passing through that day, so try to be neat and not, say, accidentally splash water all over the counters. Even small messes can add up during a busy week of showings. 
Unless you're 100 percent sure the home is vacant, it's best only to visit during scheduled tours. If a doorbell camera (or worse, the actual seller) spots you peeking through the window while they're watching TV, you may have a hard time winning them over should you decide to make a bid. 
Leave food and drinks in the car. 
Your tour probably won't last longer than 15 minutes, so save your snacks for later. When the seller reviews their footage, you don't want any spills or stains getting traced back to you.  
It's natural to cringe at the thought of being unknowingly recorded, but it doesn't have to hurt your chances of landing your dream home. Just remember that a little politeness goes a long way.