The Simple (but Essential) Resolution Every Homeowner Should Make This Year
We independently select these products—if you buy from one of our links, we may earn a commission. All prices were accurate at the time of publishing.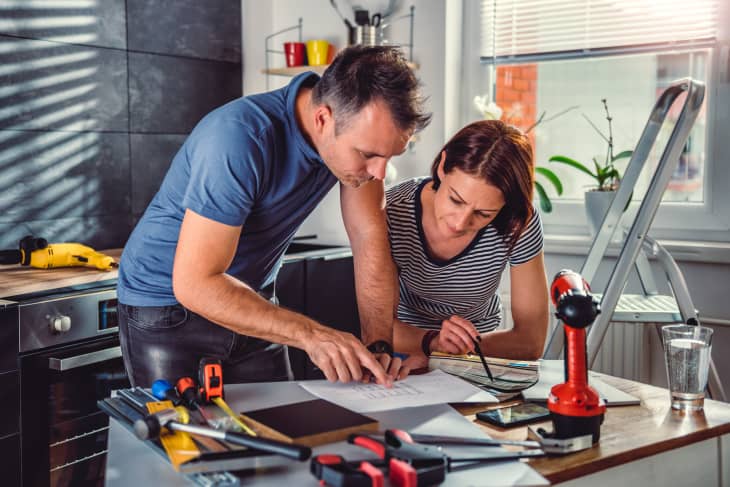 When you think of the most important tools you should have as a homeowner, you probably think of hammers, screwdrivers, drills, and other fix-it essentials. But Mindy Otten-Chen of Handymin Help in Brooklyn, and a member of the Matriarchy Build, thinks that one of the most crucial tools, and the simplest, to get acquainted with actually has more to do with your eyes than your hands. 
Follow Topics for more like this
Follow for more stories like this
"I have always been one to advocate for reading manuals," she says. "They are a tool for understanding how to use something that you most likely put some investment in. If you take the time to give it a quick skim, you will likely learn something about the item that you didn't know."
If you're the proud new owner of any DIY tools, small (or large!) appliances, or other fixtures — whether received over the holidays or bought during one of many seasonal sales — you might be tempted to scrap the manuals right along with the packaging. But taking the initial step to read a manual before getting out any tools can save you time, effort, and perhaps even some money in the short- and long-term. "You could also find out ways to avoid a malfunction," Otten-Chen adds.
Here's how Otten-Chen recommends going about the task. It might not be the most fun part of a project — and let's face it, there are few "fun" parts of renovations besides the reveal — but it could be among the most important. 
Why You Want to Make Reading Manuals a Habit
Unfortunately, Otten-Chen can't specify which appliance manuals are the most important, because she notes that all of them should at least get a bit of your attention. Take it from this story from a project she was part of:
"There was one time at the end of a renovation project where the electrician had wired up the kitchen exhaust and it wouldn't turn on. The site supervisor could not figure it out, either, and said that the wiring or the fan was faulty," she says. "I decided to look at the manual, and saw that there were two types of installation situations. I changed it to the other type and voila, it turned on. I have stories like this where reading the manual has avoided bad outcomes, and I'm always surprised when this simple tool with real answers isn't utilized more."
If time is of the essence as far as your patience is concerned, Otten-Chen suggests using the table of contents or the index to get to the information you need to know directly. "But if you don't want to mess with paper, most manuals are easily available for download on the manufacturer's website," she adds. (Aside from reducing clutter, this format also gives you the option to ctrl + F any keywords you're looking for.) To keep any antsy feelings at bay, take out the manual before you touch anything else in the box, and get reading. If anything, the calm you get from this exercise is sure to set you up for success faster than just winging it. 
"If you plan on installing the appliance yourself, then you definitely need to read the installation manual," Otten-Chen adds. "Modern appliances are very smart and generally have a lot more functionality than one might expect. You want to make sure you know all of the functions, because even if you don't plan to use all of them, you might accidentally activate something and you don't want to be caught off guard."
She also says to take note of the "troubleshooting" section, and to keep it in mind in case something goes wrong. "There may be a pretty easy fix in the troubleshooting guide, and that could save you an expensive visit from a repair technician."
There Is One Exception to Reading Manuals… Maybe
Nevertheless, Otten-Chen does say that there is a scenario when reading a manual doesn't have to hold as much weight: If you've read the instruction manual of a particular appliance before, and you're upgrading the model, she says that you probably don't have to be so intense about the reading portion of its installation. Maybe.
"You probably can get away with not reading a manual for appliances that you are just upgrading — but the thing is, you never know what you don't know," she adds. "I recently saw a viral TikTok of people realizing that there's a button you can push on most microwaves that will turn off the annoying reminder beep. It could have changed these people's lives to have learned it sooner by reading the manual."