Score One For Your Wallet: Booking Sites Are Cracking Down on Sneaky Hotel Fees
We
independently
select these products—if you buy from one of our links, we may earn a commission. All prices were accurate at the time of publishing.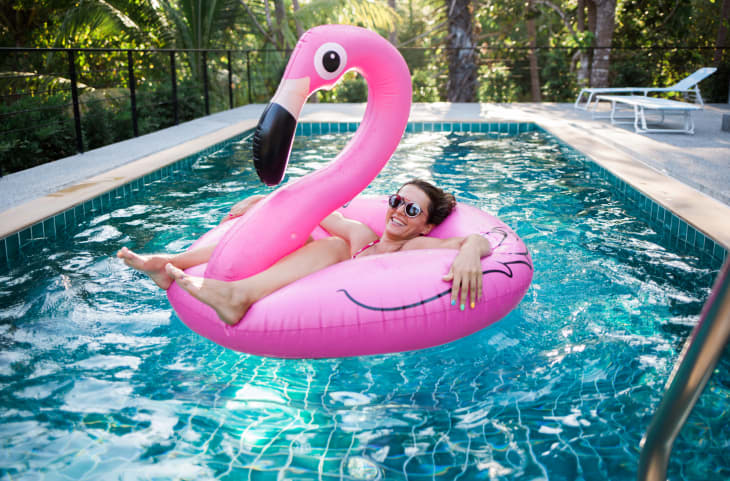 If you've ever been on the receiving end of unexpected "resort fees" that put an unhappy note on your travel plans, you'll be thrilled to know that popular travel booking sites like Expedia and Booking.com are now cracking down on hotels for charging these fees, in an effort to keep things more transparent for their users, according to the Wall Street Journal.
These fees, which are often called resort fees, hotel fees, cleaning fees, amenity or facility fees, or destination fees, are often bundled with amenities like free Wi-Fi, pool access, or discounts on food and drink, per USA Today. They sometimes don't appear until you're well into the booking process, or even appear at the end of your stay in your final bill, and are rarely included in the listed "total price" of the room rate.
They can often jack up the price of your stay by a lot more than you were expecting, and they tend to exist in tourist hot spots around the US, including hotels around Las Vegas, Walt Disney World, New York City, San Francisco, and more. They're usually mandatory, making them difficult to fight, headaches for travelers stuck paying unexpected costs. These fees started popping up more than a decade ago, mimicking airline baggage fees that continue to become more widespread.
The WSJ reports that Expedia has begun penalizing these hotels by placing them lower in search results, giving higher precedence to hotels that "include their full cost in the advertised room rates."
Booking.com is now placing a charge on hotels with "extra fees," hoping to "reduce the incentive to hide add-on charges from basic room rates," per WSJ.
Last September, the House of Representatives introduced a bill called the Hotel Advertising Transparency Act of 2019, noting that these fees often represent "unfair and deceptive advertising of rates for hotel rooms and other places of short-term lodging." The bill would prohibit hotels, inns, motels, and similar lodging spots from adding these fees into a room rate.
For their part, hotels of course argue that these fees are essential or even beneficial to the guest, offering them amenities or services they wouldn't receive otherwise.
Time will tell if Congress passes this bill, and if so, what this will mean for overall hotel rates, but for now, it seems third-party booking sites are hoping to eliminate any ambiguity when booking through them, which is certainly a win as you book those last-minute winter getaways.