The Easy $25 Accessory That'll Boost Your Curb Appeal by a Long Shot
We independently select these products—if you buy from one of our links, we may earn a commission. All prices were accurate at the time of publishing.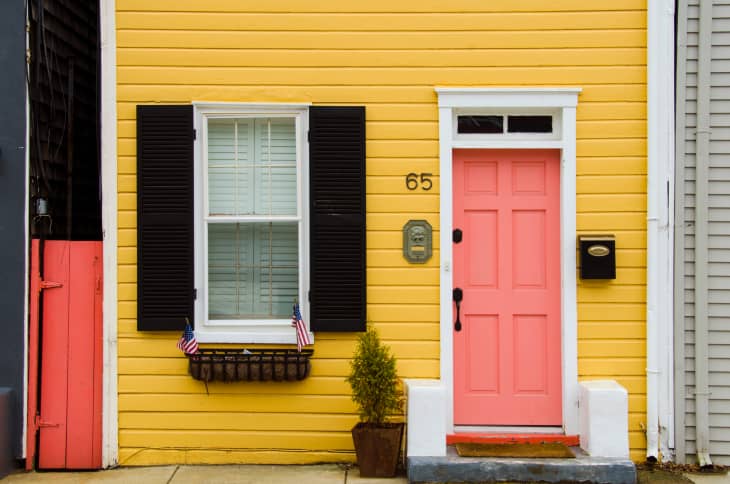 Your house is more than just a place to live — it also expresses your personality and style.  From the color of your front door to the landscaping in your yard, every detail contributes to the overall look and feel of your home's exterior. Yet, one element is often overlooked: the house number.

While it may seem like a small detail, the right house numbers can make a big difference in the overall curb appeal of your home. There's no need to bust out the hammer and nails just yet, though. House numbers have significantly upgraded over the years, meaning you can add style and personality to your home's facade without requiring special hardware or installation methods.
Follow Topics for more like this
Follow for more stories like this
"Cleaner, more modern house numbers with a unique or tasteful font or a pop of contextual color can deliver a message to a visiting buyer that a home is cared for, 'put together,' and impressionable to guests," says Ian Katz, a New York City-based real estate broker with Compass.
For homeowners or renters looking to upgrade their house numbers without permanently affecting their home's exterior, a wide range of options are available. While some house numbers require special hardware and installation, others can be easily installed using adhesive or other mounting methods. These easy-to-install house numbers can be an excellent choice for homeowners looking for a simple DIY project that can make a big impact.
One popular option for easy-to-install house numbers is vinyl numbers — and no, I don't mean those cheap, reflective numbers of yore. You can now purchase vinyl numbers in various styles and sizes and easily adhere them to multiple surfaces, including metal, wood, and brick. They are an excellent choice for homeowners who want a quick and easy way to add style to their home's exterior without worrying about drilling or other complex installation methods.
Another popular option for easy-to-install house numbers is metal numbers with adhesive backing. These numbers are typically made from durable materials like stainless steel or aluminum and feature an adhesive backing that allows you to easily mount them to a variety of surfaces, instantly creating a sleek and modern look.
For homeowners who want a more traditional aesthetic, Katz is a big fan of prefabricated kits offered by some designers on Etsy. "The homeowner can order iconography, fonts, and numbers to their liking, and the creator will produce either a metal or wood fabricated unit with house numbers that can be affixed," he explains. "Many of these come with a hanging kit that allows the homeowner to slide a hook in between two courses of lap siding to hang the number, avoiding the need to pierce or drill into the building envelope."
When choosing the right house numbers for your home, it's essential to consider the overall style and aesthetic of your home's exterior. A modern home may benefit from sleek and simple metal numbers, while a more traditional home may benefit from ceramic or wooden numbers. It's also important to consider the size and visibility of your house numbers and any local regulations or requirements for house numbers in your area.
According to Katz, "A house number that catches the eye can allow for a home to call itself out as special among peers and deliver the message, 'Someone tasteful and caring lives here.'" After all, your home is your sanctuary — and the first thing people see when they approach is your house number.