8 Things Nobody Tells You About Buying a House with a Big Yard
We independently select these products—if you buy from one of our links, we may earn a commission. All prices were accurate at the time of publishing.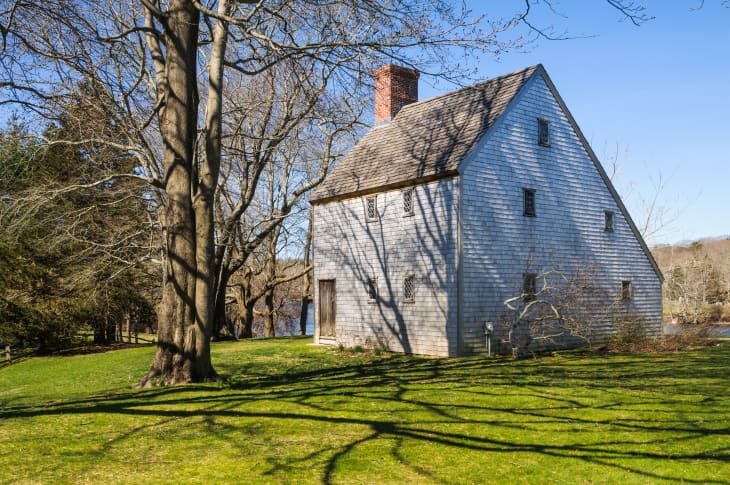 With no yard to maintain, I spent my 20s taking sweaty classes at the gym. My homeowner friends declined every invitation to join, saying they were doing yard work. Now that I've joined the homeowner club, I get it. Hauling, raking, and planting is a workout.
Follow Topics for more like this
Follow for more stories like this
That's not the only thing that's surprised me about owning a yard. I have been shocked by the number of dead animals we've had to remove, for instance, and we don't even have a cat who gives them to us. To learn what others have been caught off-guard by, I started asking people with big yards what surprised them. Here's what I heard.
You need to budget for yard maintenance.
Keeping a yard tidy takes money. The amount you spend will depend on where you live, how much you're willing to do yourself, and how particular you are about the aesthetics of your yard. On the low end, a bag of grass seed starts around $25. Planting a 5-year-old tree could cost upwards of $500.
You'll learn to identify weeds.
The first year you might need a plant identification app to figure out what to pull from your yard, but soon, you'll just know. You might even find yourself empathizing with your neighbors, saying, "Looks like the crabgrass has taken over the Johnsons' lawn."
You'll watch the forecast.
You know the joke where the neighbors gather around when it starts to rain and say, "We needed this"? That really happens. Rain gives homeowners a day off from watering the plants and garden.
There could be issues with wildlife.
Seeing deer, a variety of birds, or other local wildlife is part of the appeal of living on a big piece of land. But it can also come with challenges. Even the kindest vegetarian gardeners wave their fists angrily when they talk about rabbits. Wrap the trunks of your trees with chicken wire or tree wrap to keep rabbits away. Fence the carrots and tomatoes you lovingly tend in the garden to keep the deer from having a nibble.
Any homeowner can point to the spots in their yard that get soggy after a good rain or the snow melts. You'll spot them outside on a Saturday morning adding dirt or digging a trench to direct the water away from the house and toward the storm drains. 
Wells and septic systems aren't so scary.
If you live in a rural area, you might have a well on your property that provides water to your house. Instead of your wastewater going to a treatment plant, it flows through a septic system in your yard. It might sound overwhelming, but seasoned owners say fear not — the systems mostly maintain themselves. There's little work to be done and no monthly utility bill.
If you've driven far enough to buy a big yard, you might feel lonely. Friends from the city may think it's too far of a trek to get to your place, and you could find that errands like running to the grocery store are more of an ordeal than they were before. 
It's really nice to have your own space.
Whether it's a patio with a grill, a garden of your own, or a lawn to play on, it's nice having your own corner of the world to enjoy. And when your friends finally leave the city, they'll see.