The Ideal Distance Between You And Your In-Laws Is Closer Than You Might Think
We independently select these products—if you buy from one of our links, we may earn a commission. All prices were accurate at the time of publishing.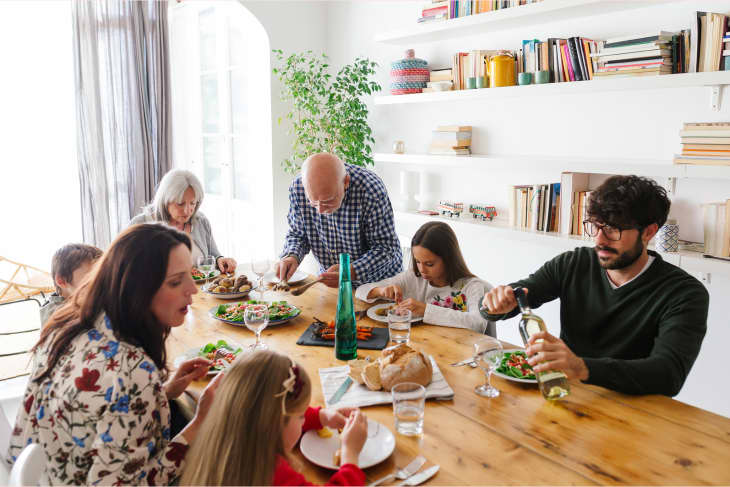 Having your family nearby can be be great. But as anyone who's seen an episode of "Everybody Loves Raymond" knows, there's a difference between being "nearby" and being too close for comfort. 
According to a new survey of more than 2,000 US adults from Ally Home, a digital financial-services company, the majority of respondents say there should be a 15-45 minute buffer zone between themselves and parents or in-laws.
Follow Topics for more like this
Follow for more stories like this
More than half (57%) of respondents say there should be at least some driving distance between where their parents and/or in-laws live and where they live. An even greater percentage of Gen Z (63%) and Millennial consumers (62%) felt some distance was important.
"It's clear there's more than just the house and yard that go into their decision-making," said Glenn Brunker, head of Ally Home. "Consumers need to think through things like the neighborhood, school system, access to good hospitals, and just how near (or far) they prefer to be to family. All of those things go into making a home the right fit."
But it's not just the distance that plays a role. More than one third of respondents (37%) agree that family shouldn't live close enough to just pop in and say hello. An even greater percentage of Millennials (42%) don't like the idea of an unannounced pop in.
The survey also asked respondents to share what stress points ranked highest when dealing with family. The top answer, with 52% of the vote, was a road trip with parents or in-laws, without access to a radio. Coming in number two with 40% of the vote is dealing with a father/father-in-law whose views are on the opposite side of the political spectrum from your own. Gen Z and Millennial respondents were particularly bothered by this idea, with 53% and 44% choosing option number 2. In third place with 38% of the vote is living within 5 minutes of parents or in-laws. In fourth place is cooking a complicated meal for a mother or mother-in-law, with 31% of the vote. Finally, the fifth option, with 27% of the vote, was hosting family for the holidays. 
"Much of a person's preference regarding location has to do with cultural norms, since extended families living together or nearby one another is common in certain cultures," said William X. Kelly, a Mental Health Counselor. "But more often, having some physical distance between family can help create a natural and healthy boundary. Ultimately, it's up to family members to be open and honest about their own boundaries and what makes them most comfortable."