This Is How I Used a Cash-Out Refinance to Renovate My Home
We independently select these products—if you buy from one of our links, we may earn a commission. All prices were accurate at the time of publishing.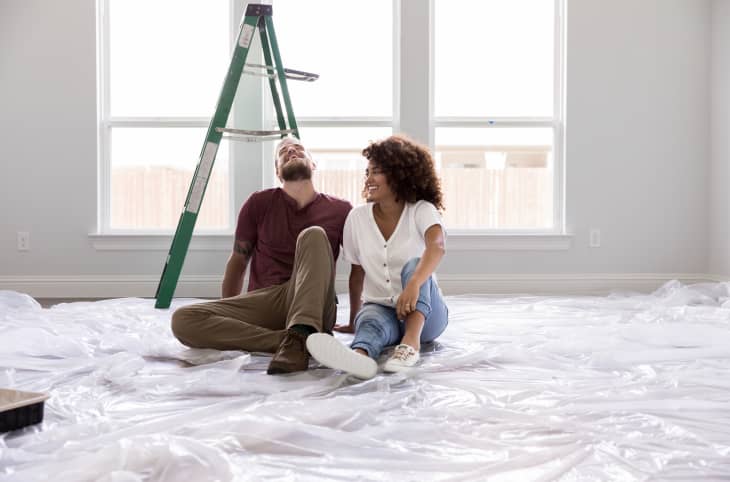 Four years after my partner and I purchased our first home, I started shopping around for refinance options. Motivated by the urge to drop private mortgage insurance and increase our property value, I was confident it was the smartest move.
Follow Topics for more like this
Follow for more stories like this
At the time, our interest rate was at 3.9 percent. Even though I discovered the current rates weren't much lower (3.75 percent), one of the mortgage brokers I reached out to suggested a cash-out refinance and was kind enough to explain the details.
What is a cash-out refinance?
A cash-out refinance is a type of refinancing agreement that lets you tap into the equity of your home. You take out a new loan for an established amount that is greater than what you currently owe. The difference is paid to you in cash and financed through the new mortgage. 
It's generally only available for those who owe significantly less on their home than it's worth, and it can be a great way to secure funds for big expenses. Unlike a home equity line of credit, this is not a second mortgage. The new mortgage replaces the old one, and the lump sum is given to you when you close on the new loan.
I opted for a $15,000 cash-out refinance to renovate my home.
We decided on a modest cash payout. With our knack for DIY projects, some trusted connections in the home improvement industry, and plenty of time to shop around, we were able to stretch this amount pretty far. 
Our first order of business was new flooring. We needed to replace the laminate downstairs with luxury vinyl and put new tile in the bathrooms. We also decided to remove the carpet from the staircase, freshen the wood on the steps with a new layer of stain and varnish, and put new carpeting in one bedroom. The rest of the carpet had been replaced when we first purchased the home, but our modest budget wouldn't allow for a full flooring refresh at that time.
We shopped around and ultimately found a local company that gave us a great price if we paid in cash. 
Kitchen Countertops — $2,100
This was handled by another local business in our area. We shopped at their warehouse for the right style granite to fit our humble, galley-style kitchen and bar space. This price included materials and labor.
The kitchen contractors had to rip up our backsplash for the countertop installation, so that left us looking in need of a replacement. We purchased the tile, mortar, and grout ($200) at Floor & Decor, and while we were there, we met another contractor who offered to handle the installation for $400. 
Once the major interior elements were done, we moved to the exterior of the home. Landscapers carved out a nice hydrangea bed out front and completely revamped the backyard with fresh sod, new steps, and stone pavers. 
Miscellaneous Updates — $1,500
Minor updates can still make a major impact. With the big stuff out of the way, here's how we spent the rest:
Barn door to properly divide our bedroom from the closet and en suite: $349
New awning above the front porch: $600
Nest thermostat: $249
Nest doorbell: $179
New patio door: $289
New kitchen sink to accompany the new countertops: $260
New toilet for the downstairs bathroom: $200
A cash-out refinance helped us further invest in our most cherished space. Since we weren't in a rush, we took our time and spread these updates out over the course of the year. In the end, we were able to make straightforward renovations that contribute to the overall value of our home.