Your Kitchen Cabinets May Be "Expired"—Along With These 4 Other Home Features
We
independently
select these products—if you buy from one of our links, we may earn a commission. All prices were accurate at the time of publishing.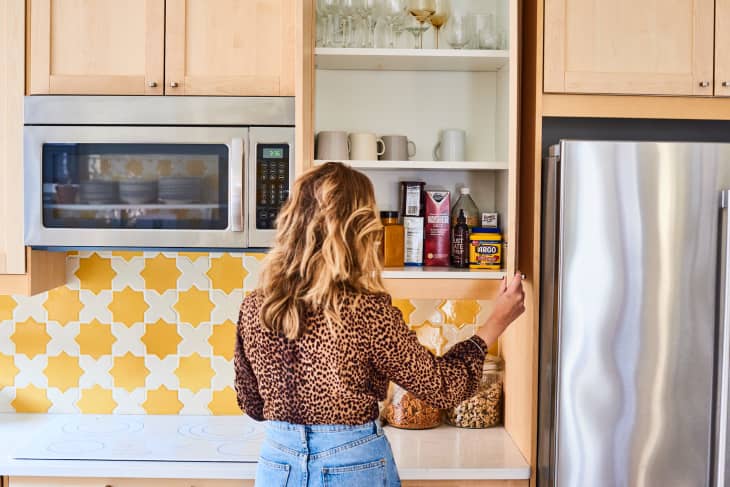 You probably know that you shouldn't hang onto cosmetics forever, and it goes without saying that the best-by date on the milk in your refrigerator should be adhered to. But did you know that your appliances and home items also have a lifespan? Even if you buy high-quality equipment that's built to last, nothing works forever—especially if you're not on top of regular maintenance. Here are five common items throughout your home and their projected lifecycle:
Residential windows typically last about 15 to 20 years, according to Quality Window & Door. If you're dealing with drafts and high energy bills, it may be time to think about replacing your windows. If a full replacement is not in your budget at the moment, indoor window insulation kits are a great, inexpensive interim fix.
Your HVAC system should also last about 15 years, says Richard Ciresi of AireServ, a Neighborly Company—but to keep it functioning for this long of a time, upkeep is key.
If you suspect a problem, early intervention can keep a small issue from turning into a major expense. One of the earliest warning signs of an less-than-optimally running system? A rattle-like sound, says Teris Pantazes of Settle Rite, a Baltimore, Maryland-based pre-settlement home repair company, which usually indicates that something needs to be tightened.

Hot tip: If you're buying a home, Ciresi recommends that you ask the seller to repair or replace the HVAC system before closing if it's over a decade old, appears damaged, or is not performing optimally.
A good refrigerator should last you 10 years, says Consumer Reports. After about a decade, though, problems may start to set in—and don't be surprised if one day it just completely stops working! If that is the case, check to see if there's a recycling program near you that will make use of it.
According to Mr. Appliance, the average life expectancy of a gas range is 19 years, while that of an electric range is 16. Although a gas range may last you a little longer, many people love electric stove tops for ease of cleaning as well as the extra surface space and cleaner indoor air they provide.
Kitchen cabinets can be a dead giveaway of your home's age. According to Tops Kitchen Cabinet, high-quality cabinets can remain functional for up to 50 years with normal wear and tear. Once that period is over, it's very likely that there's water damage, shifting or swelling, rotting, or other irreparable deterioration below the surface.
Before that, though, they could start screaming "dated!" Luckily, there are inexpensive ways to upgrade your old cabinets. (And if you're looking to invest for another half century, check out some of these trends real estate experts say have a long life ahead of them!)
More great Real Estate reads: