How to Completely Change the Energy of a Room, According to Two Designers
We independently select these products—if you buy from one of our links, we may earn a commission. All prices were accurate at the time of publishing.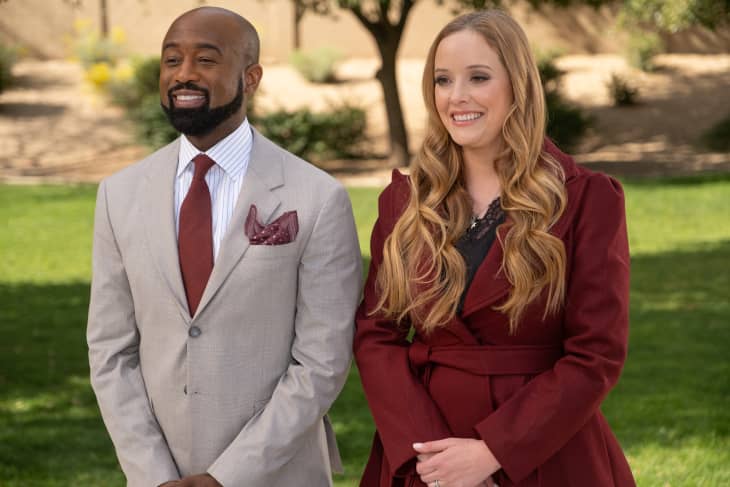 Sometimes the "energy" of a room just feels off. Roku renovation stars Sarah Listi and Mikel Welch understand this better than anyone. In "Murder House Flip," which returned for a second season on August 12, the duo offer the homeowners of infamous murder houses cleansing renovations in an attempt to transform the spaces from their grisly pasts.
Follow Topics for more like this
Follow for more stories like this
While murder houses are an extreme scenario, both Listi and Welch acknowledge that any room can feel off and be in need of a transformative renovation. Fortunately, there are a few fundamental renovation tactics that can help a space feel brand new, even without major demolition.
"The first thing is to try to take out any fabrics, carpet, things that hold odor, things that absorb," Welch said in a recent interview with Apartment Therapy. "I would try to take those upholstered items out of the space, because they've got that smell of the old space."
He also recommended giving the room a fresh coat of paint or doing some type of wall treatment. Even something as simple as pushing the bed up against a different wall in a bedroom can help make a difference, he said.
"Sarah and I keep saying [that] we've got to make these spaces look completely different, so when these people walk into the space, it feels nothing like it did before," he added. 
Listi said she also believes that adding a new function to an area can help transform someone's perception of it, even if that means completely shaking up a room's purpose.
"Just because a space was the dining room at one point doesn't mean you have to keep it a dining room, if it's not working for you or your family or your lifestyle," she explained. "I think making a home yours goes beyond just aesthetics, really."
"There's nothing more tragic than space that is wasted," she said. "That doesn't mean just square footage. If it's just useless, you don't want that."
"Murder House Flip" is available to stream for free on The Roku Channel.