How to Cope After Your Dream Home Gets Away, According to Therapists and Real Estate Agents
We
independently
select these products—if you buy from one of our links, we may earn a commission. All prices were accurate at the time of publishing.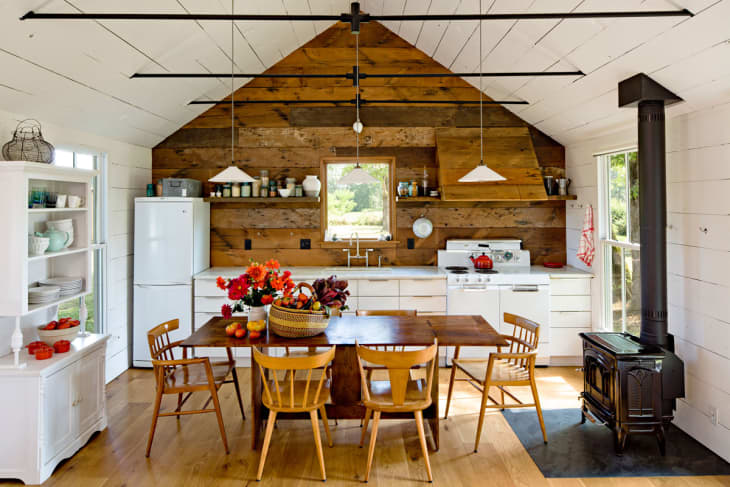 A home love story goes a little something like this: you scroll lots of beautiful listings on Zillow and end up touring a good deal of houses IRL. Then, something magical happens—you find "The One". It meets nearly all of the qualifications on your first-time homebuyer wishlist. You gush to your friends about your dream home, and next you're imagining the barbecues you'll host under bistro lights in the spacious backyard. Oh my!
Then, plot twist: the deal doesn't go through. You're heartbroken and back at square one. You wanted a closing, now you need closure.
"It can be devastating to lose out on a home that you fall in love with," says Jamie Oakley, a real estate agent with Keller Williams Village Square Realty in Ridgewood, N.J. "I tell my clients that it wasn't meant to be, and if it is, it will come back to them if the offer that was accepted falls through."
Buying a home can no doubt be an emotional process. You can lose out on your dream home for a number of reasons—maybe you get outbid, a cash buyer swoops in, or a surprise dealbreaker comes up in the inspection. 
Whatever the reason, here's how to cope when your dream home gets away, according to therapists and buyers' agents.
If you were emotionally invested in a home, and you lose out on it, you might very well be experiencing a grief response. 
"There is a grieving process that one must allow themselves to go through in order to pick themselves up and move forward," explains Shavvonne Walls, a licensed marriage and family counselor in Newport Beach, Calif.
While you may not experience it in a linear fashion, the grief process has five stages: Denial, anger, bargaining, depression, and, lastly, acceptance, Walls says. 
Given that process, you might find it helpful to connect with your spiritual philosophy, says Dr. Carrissa Phipps, owner and licensed psychologist at Small Victories Wellness Services in Middletown, Conn.
"Do you believe that things are meant to be or not meant to be? Do you believe that things happen for a reason?" Phipps asks. "Connecting with these spiritual beliefs can help you remain hopeful, move through grief of the house you lost, and allow you to continue the house hunting process."
Phipps also recommends grounding yourself in the reality that new homes are going on the market each and every day. 
If you're shopping in a competitive real estate market and there's a lack of inventory, homes are likely getting multiple offers and will often sell for more than their listing prices, explains Oakley. "Buyers need to be prepared to get into bidding wars and know their budgets," she says. "If they start looking at homes at the top of their budget or above, they aren't going to get the house in this type of market." To help prevent heartbreak, perhaps consider looking at homes that are below your budget so you have some bidding power. 
Consider an escalation clause 
Can't deal with back-to-back heartbreak? Talk to your realtor about an escalation clause to ensure you don't lose out in another bidding war, suggests Tracy Jones, a realtor with RE/MAX Platinum Realty in Sarasota, Florida. The clause essentially allows the buyer to pay a certain amount of money above the highest offer the seller receives, and often comes with a cap so they don't enter into a deal they can't afford.
Remember, no home is perfect 
There's an "80-20 rule" in real estate, explains Julie Upton, a Compass real estate agent in the San Francisco Bay Area. "If a home provides 80 percent or more of what you're looking for, that's a great match," she says. "Rarely does a home provide everything that the buyer is looking for." So, if you lose out on a home, find some solace in the fact that it might be missing a feature you'll find in the next home you bid on. 
Also think about the features the home had that you absolutely loved, says Lindsay Barton Barrett, a New York City broker with Douglas Elliman. "Very often it can be something you can create for yourself: that marble mantle could be found at a salvage yard or that wallpaper print could be on Etsy," she says.