4 Ways to Find a Houseplant-Friendly Home
We
independently
select these products—if you buy from one of our links, we may earn a commission. All prices were accurate at the time of publishing.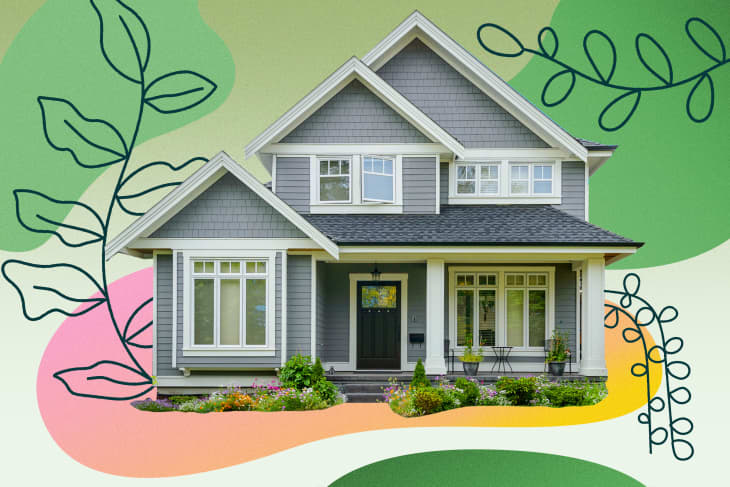 There's something comforting about having plants that thrive and blossom in your space. If you're looking for new digs but you also love to dig into a planter or two, you'll want a new house or apartment that works for your houseplants as well as for you. Here's how to find the plant-friendliest home. 
Look for Light-Spreading Architectural Features
"Lots of windows and a balcony are ideal for any plant lover's dream home," says Jasmine Jefferson, founder of Black Girls With Gardens, who grows many native plants that love bright light and humidity in her Pensacola, Florida, home.
And those aren't the only home or condo features that emphasize light. Look for additional features like skylights and—major bonus—a sunroom. "I have plants in every window and I also have a sunroom, which would be great to sit in, but you can't walk in it because of all the plants," admits Lisa Eldred Steinkopf, aka the Houseplant Guru, who has hundreds of houseplants scattered throughout her home in Livonia, Michigan. 
While it's not light-related, Steinkopf recommends considering lofts, as well, "because high ceilings allow you to grow large floor plants like fiddle leaf figs, scheffleras, and monsteras."
Remember 'Location, Location, Location'—It's a Plant Thing, Too
Sure, purchasing a house in a forest setting feels rustic and romantic, but it's not great for your plants, Steinkopf explains. The same goes for the opposite: highly concentrated areas that don't get much natural light. "Don't choose a house in a heavily wooded area, or with houses close enough to block the light," she advises. "Check if large trees, shrubs, awnings, or overhangs block the windows."
It's also important to take note of which direction(s) the windows face. "My house faces east, but my hoyas, snake plants, and calatheas actually do best in the back, in my west-facing sunroom. The bright afternoon light creates the perfect environment," says Jefferson. "My monsteras, pothos, philodendrons, and bird of paradise plants can tolerate lower light exposure, and get a nice amount of bright light in my east-facing window."
If you have your choice, avoid apartments facing north, Steinkopf says. Drafty windows should be deal breakers, too. "Cold drafts could be damaging to plants, as is plants touching cold glass," Steinkopf says. 
Consider the Moisture Levels
The reason: The more humidity your home has, the healthier your plants will be. If you're concerned the home you're touring might be too dry for raising plants, you could bring a humidistat with you to test temperature and humidity.
Or, you could plan to counteract the dryness with humidifiers. "Super dry homes are easily remedied with whole house humidifiers added to the furnace or room humidifiers," explains Steinkopf, who suggests placing a pebble tray under each plant to add extra humidity. She says to fill a larger saucer than the one your plant is sitting in with pebbles and water, then place your plant and smaller saucer on the pebbles. As the water evaporates, it'll raise the humidity. 
Additionally, "grouping plants together helps, because plants are transpiring water as part of photosynthesis, and they can share the humidity they're releasing," Steinkopf says. 
If All Else Fails, Make the Most of Dark Spaces
If you do fall in love with a less-than-ideal house plant-wise, you can try to use whatever available sunlight you get to its fullest potential, says Steinkopf, author of the book Grow in the Dark. "Use mirrors and walls painted a light color to reflect light, and make sure your windows and screens are always clean, as well as the plants themselves," she says. "Dust on plants and windows blocks the amount of light getting to the plant's leaves, which is where they make their food via photosynthesis."
Jefferson suggests choosing low-light tolerant plants, such as philodendrons, pothos, and sansevierias. "There's a plant for everyone, so find the ones that fit your conditions," she says.
Wherever there's not enough light for her plants, Steinkopf finds other solutions, such as electric grow lights. "I have two light stands in a spare bedroom with four shelves each, filled with plants including many African violets," she explains. "Electric lights aren't too expensive, and they even allow you to grow plants in a closet with no windows at all." 
The Apartment Therapy Plants vertical was written and edited independently by the Apartment Therapy editorial team and generously underwritten by Greendigs.