How to Move to Switzerland If You're an American
We
independently
select these products—if you buy from one of our links, we may earn a commission. All prices were accurate at the time of publishing.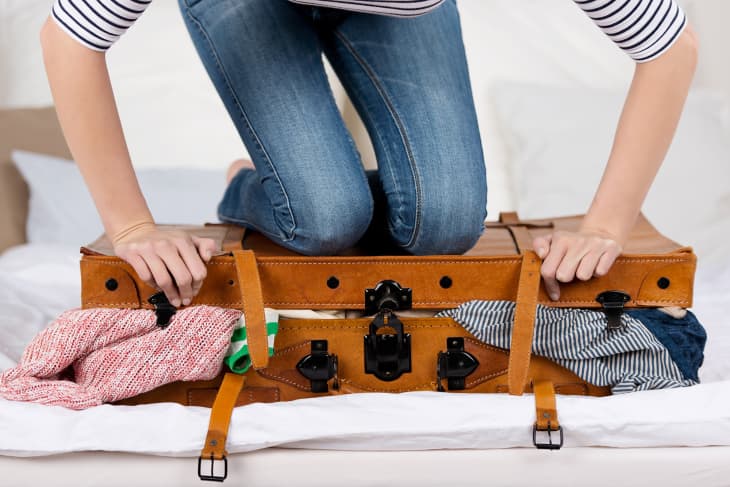 Switzerland has an appeal all its own. Not only does the country abound with hearty cheeses and delectable chocolates, but areas like the Jungfrau region offer year-round activities, from skiing in the Swiss Alps to hiking those same mountains in the summertime. So you won't be disappointed if you feel called — or possibly yodeled — to move to Switzerland.
The country is beautiful and offers a laid-back vibe while having history, culture, and adventure at your fingertips. Here's all you need to know if you're considering moving to Switzerland.
Can U.S. citizens move to Switzerland?
Quaint villages like Grindelwald seem frozen in time, attracting tourists and expats from around the globe, many of which are from the U.S. As a visitor, you can stay in any area of Switzerland for up to 90 days without a visa. However, if you'd like to linger, you must adhere to specific procedures. 
U.S. citizens can apply for a national visa (also known as a D-visa) for extended stays. First, you need to secure a permit in the Swiss state where you wish to claim residence. Additionally, there are several different types of visas depending on the purpose of your stay — such as retirement, studying, or moving with family — so you will need to disclose your intentions when you apply. In some instances, you may need to appear before the consulate or Swiss embassy and reveal more information, which is rare but can happen.
Switzerland also offers two types of residence permits, which you can secure after your visa is approved. A short-term or L Permit is valid for a year and can be renewed once, and if you wish to stay longer, a B Permit is necessary. These are valid for a year, but you can renew them annually unless the government deems otherwise. Finally, after 10 years of residing in Switzerland, you can apply for a C Permit, which secures permanent residency.
How much money do you need to immigrate to Switzerland?
Although it's a charming country, Swiss life may not be your best bet if you're looking to save money and live frugally. On average, it costs just over 59 percent more to live in Switzerland versus staying in the United States, and rent is over eight percent higher. It's estimated that it would cost a single person around $1,500 a month to live there, and a family of four can live comfortably for around $5,500 per month. Neither of these estimates includes rent, as the cost varies greatly depending on the area. 
Can I move to Switzerland without a job?
As with any country, Swiss authorities want expats to move with the confidence that they won't eventually end up needing government assistance. One option is that you can apply for and secure a Swiss job. However, you will need to get work in Switzerland before you move. In addition, if you are working remotely or retiring there, you will need to prove that you have enough funds to sustain yourself while in the country. Switzerland also requires that you have health and accident insurance to become a resident.