8 Ways to Prevent Your Packages From Being Stolen
We independently select these products—if you buy from one of our links, we may earn a commission. All prices were accurate at the time of publishing.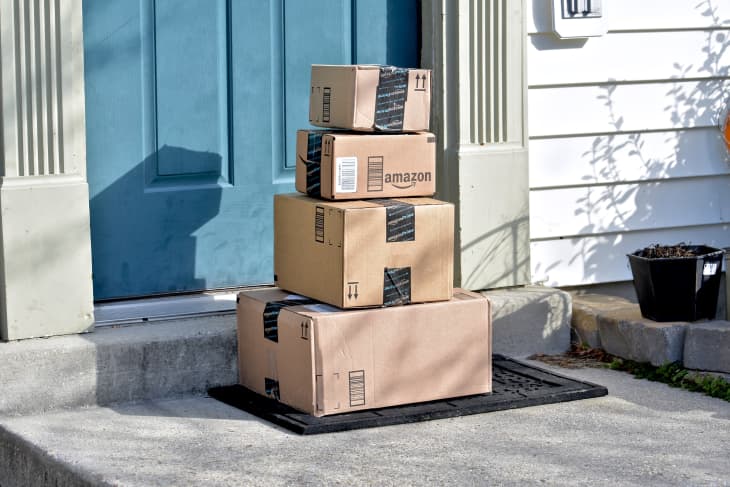 Online shopping is more popular than ever before. And, while it's convenient and offers endless choices for purchases, it comes with one caveat: Packages delivered to your home can be stolen.
Follow Topics for more like this
Follow for more stories like this
According to a 2017 survey by insuranceQuotes, 25.9 million Americans reported having a package stolen from their front porch or doorstep. Even if you have a smart doorbell like Ring or surveillance cameras posted on your home, these measures can only offer help after the fact and do little to prevent theft from happening in the first place.
But there are some proactive steps you can take to protect your packages. Here are eight ways to safeguard your purchases.
Have the package delivered inside your home.
Unfortunately, most packages are delivered between 9 a.m. and 5 p.m. on weekdays, when many of us are working. Some services allow you to arrange to have your package placed inside your home, usually in conjunction with a smart lock or doorbell.
Have it delivered to your office.
Another option is changing the delivery address from your home to your office or place of work, suggests CNN, where you know you'll be during typical daytime delivery hours. This may incur a charge, depending on the carrier, but it guarantees you'll get your goods. Do this by accessing your free online account with the carrier.
Instead of having packages shipped to your home, have the retailer send it to a store near you where you can pick it up at your leisure, recommends CNBC. Plus, Amazon's Locker program lets you retrieve your delivery from a secure location.
Receive notifications to track progress.
Want to plan ahead to intercept your delivery? Sign up for a free account with the carrier or just opt in to receive text or email notifications about the route and delivery of your package so you can be home when it arrives, suggests experts at Valet Living.
Request signature confirmation.
To make sure your package isn't left at your doorstep when you're not home, you can request through the carrier that your package require signature confirmation upon delivery, says CNBC.
Ask a neighbor to receive the package for you.
If you simply can't be home to receive it, Valet Living experts recommend asking a trusted neighbor to pick up and store your package for you until you get home.
Have the carrier hide it.
Again, if you have an account with your carrier, you can go online and request that the delivery person place the package in an area out of plain view, such as on the back porch or behind a planter, recommends CNBC.
If you've exhausted all your other options, many companies like UPS and FedEx will hold your package for a certain amount of time so you can go pick it up at one of their locations when convenient, according to Valet Living experts.