The 8 Documents All Renters Should Always Have at the Ready
We
independently
select these products—if you buy from one of our links, we may earn a commission. All prices were accurate at the time of publishing.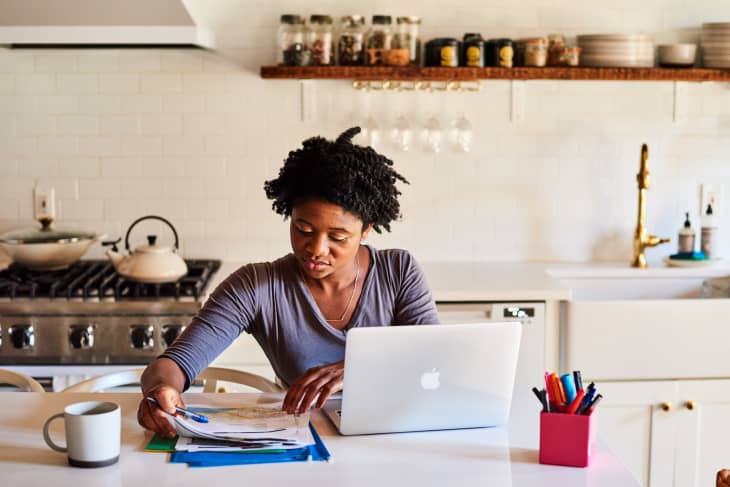 The process of finding a place to rent, especially in a competitive space like a city, can be daunting. If you're just starting out as a new renter for the first time, realizing you need to move, or there's some issue with your current rental, know that you'll have to have a few documents on hand to be ready for whatever comes.
Read on for the paperwork you need to ensure a stress-free renting experience. Some of them may surprise you!
Photographs of the rental on day one
The day that you move in—or, even better, the day you view the apartment and sign a lease—make sure you take photos of the space, especially if there are marks on the wall or other issues.
"This provides evidence of the condition of the property if the landlord tries to claim damages when the previous tenant moves out," says Felicia B. Watson, real estate attorney. An apartment condition statement could also serve the same purpose, but check to make sure it's accurate and up-to-date. 
A copy of the lease, printed and digital
This might sound obvious, but having the signed lease at the ready can be useful, especially if your landlord decides to quibble on some of the points. Also obvious, says Watson, is having a rental agreement that's in writing—verbal agreements don't have legal standing.
You may also want to have the number of a good real estate attorney as well, says Van French, realtor and rentals manager at Gibson Sotheby's International Realty. No one wants to need one, but in the case of a bad landlord, it might be necessary. 
This can be used for future rentals—but have it on file before you even start your search. It can be from a former landlord (ideally), an employer, or another trustworthy source that can vouch for your ability to pay on time and be a respectful tenant. 
Recent pay stubs and a W2
This is useful for when you're looking for a new place, but it also helps to have verification of income just in case you have to suddenly start your search without warning. If you just got a job, save a copy of the offer letter that explicitly lays out your salary.
"Landlords prefer to rent to applicants with stable jobs, good credit, and positive references," says French. "In cities like Boston, apartments often rent very quickly." He also suggests having a blank check available so you can always put down a deposit on the spot, for when you start looking and see something you love.
The ability to demonstrate that you a) have bank statements and b) have money saved can be useful. It's especially useful for when you buy a place of your own (see below) but may also be needed in the rental application, too. 
Some landlords may do the check for you, but the information is valid for awhile and useful for demonstrating your ability to build credit. Since you shouldn't check your own credit too often lest it affect your score, having a hard copy solves that issue. 
A copy of your renters insurance
You should definitely have renters insurance for fire, theft, and other issues that aren't covered by the landlord. Having a copy is useful in case your stuff gets damaged. Make sure you have a digital copy, saved in a couple places (personal email, desktop, and work email), just in case the hard copy gets damaged or lost. 
Documents for buying a house
This may not be applicable for everyone, but if you want to stop renting and buy a house, have documents in hand so you can move quickly. Some of those are documents you already have—proof of employment, recent bank statements—but others you need to apply for, like a mortgage pre-approval.
Make sure you have the most recent statements available, says Watson, which may mean having a folder on your computer with the PDFs at the ready so that you don't print something, only to have it be expired when the time comes. Make sure you know when your pre-approval expires, because you'll need to re-apply.
Even if you're not in the habit of holding onto paperwork, just make sure you have these few documents saved in a drawer or lock box somewhere to make your time as a tenant that much easier. Happy renting!