An Easy Amazon Hack to Help You Use That Last 67 Cents on Your Prepaid Gift Card
We independently select these products—if you buy from one of our links, we may earn a commission. All prices were accurate at the time of publishing.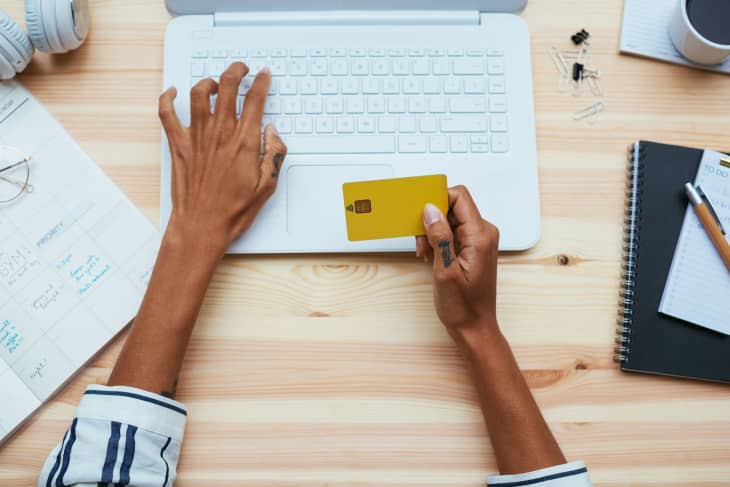 It's an all-too-familiar scenario: You're delighted to get a Visa Gift Card (way better than a store-specific one, right?). Upon checking out a hefty haul of very cute but very unnecessary home goods at your favorite store, you quickly find how annoying it is to have to track the amount left on the card before every transaction. After a few trips like this comes the worst part—you're left with a small and totally random amount on the card (like $4.92, or $2.07, or maybe literal pennies), with no viable way to spend it. Then your once-coveted cash alternative inevitably accumulates dust in your wallet. 
Thanks to a genius trick from Rachel Miller over at Just Good Shit, there's a practical alternative. To keep your precious pennies from going to waste, she recommends you take your prepaid gift card with whatever specific amount left on it and put it toward an Amazon gift card—which you can purchase in literally any denomination. 
Follow Topics for more like this
Follow for more stories like this
Just go to the Amazon listing for an eGift Card, and at the end of the "Amount" options, you'll see a text box where you can enter any combination of dollars and cents. Enter your own email (whatever email is tied to your Amazon account) as the recipient, leave yourself an empowering message (optional), and check out, adding the prepaid gift card as a new payment option.
Depending on how thirsty you are to spend that cash, you could save it to take a little off the top of your next regular Amazon purchase (your future self will probably thank you). Or, you can grab something super cheap (and arbitrarily priced),  like this best-selling face mask brush ($3.98), this 40-pack of gum ($6.78), or this decorative notebook ($1.99). If you're looking for instant gratification, just keep in mind that a micro-purchase like this *might* not be worth it if you don't have Prime and would have to shell over, like, $6.99 to ship an item you don't actually need.
Another scenario: What if you're left with a totally random, also very small amount on a store-specific gift card? If you're not convinced you will remember to put that 17 cents toward a future purchase, be a good Samaritan and give the remainder of your gift card to the person behind you in line. Chances are that one would have accumulated dust, anyway.