This Company Makes a Human-Sized Teddy Bear, And It's Only a Little Creepy
We independently select these products—if you buy from one of our links, we may earn a commission. All prices were accurate at the time of publishing.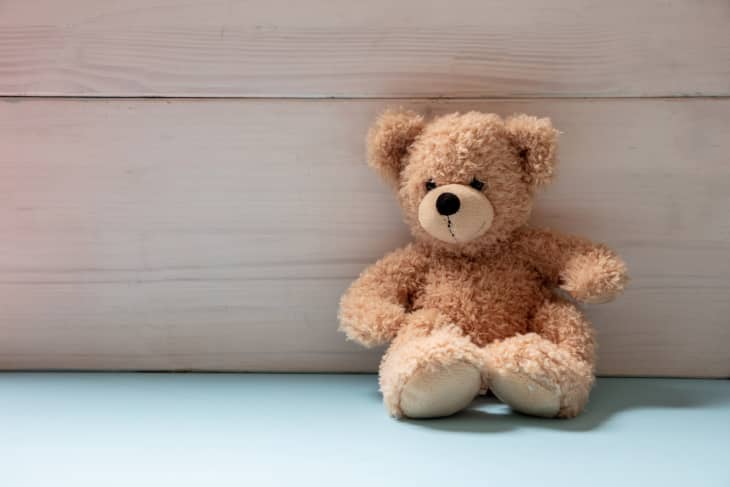 One of the nicest things about winter is getting cozy. But if you don't have a special person to cuddle with, there's someone you should meet.
Loving Bear Puffy is a giant pillow that's perfect for those who are in need of someone to hug at night, granted you don't find it a bit creepy. The stuffed toy stands at 5'7" and has the head of a teddy bear, but with the arms, torso, and legs of a human. 
Follow Topics for more like this
Follow for more stories like this
You can cuddle it while you sleep, have its arm wrapped around your shoulder while you watch Netflix, and even hold hands if you need emotional support. The best part is that, unlike a traditional human partner, it doesn't come with any drama.
"He becomes part of the family and is always at home waiting for you," said the creators behind Puffy. "He doesn't snore, he doesn't sweat, and… he doesn't complain."
Sure, it'll feel strange to have a half-person, half-bear figure lying around the house — not to mention, scary in the dark — but the company assured that you'll love him eventually. They explained: "… You will get used to his presence and will only enjoy and cuddle him."
Take note that while the brand's social media phoos depict the pillow with clothes, it will actually arrive at your doorstep naked. You can, however, dress him up with any clothes that are sized L or XL.
Puffy costs $160, which is a bit pricey for a teddy bear, but a bargain to buy long-lasting security and companionship.