IKEA Just Released an Affordable (and Stylish!) New Air Purifier
We independently select these products—if you buy from one of our links, we may earn a commission. All prices were accurate at the time of publishing.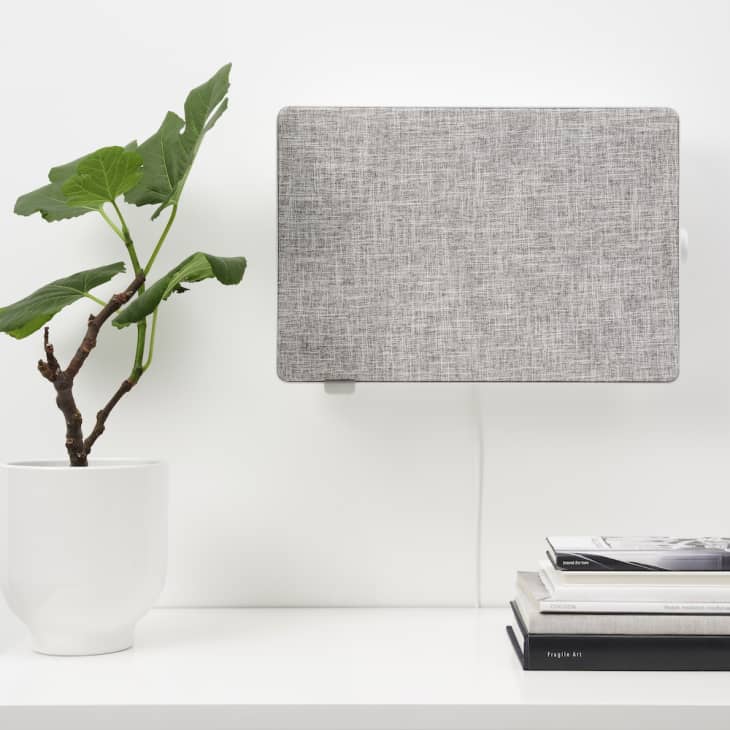 IKEA shoppers, rejoice! The Swedish furniture company's much-anticipated air purifier FÖRNUFTIG has finally arrived in stores and online after an initial launch in China last year. The new product, available in black or white, is not only stylish and sleek, but budget-friendly, too — the FÖRNUFTIG retails at just $54.99, a humble price compared to other air purifiers on the market right now. IKEA's ethos is simple: clean air should be accessible for all. 
Follow Topics for more like this
Follow for more stories like this
"At IKEA, we believe clean indoor air shouldn't be a luxury for the few, and that's why one of our main priorities in developing FÖRNUFTIG was to achieve a low price for both the air purifier and the filters," said Henrik Telander, product owner at IKEA of Sweden. "Today, air purifiers aren't a viable option for most people, in particular not for those living in small spaces. With this in mind we optimized the air purifier for about 108 square feet, using less material in a smarter way, which enabled us to lower the price."
The FÖRNUFTIG comes with filters that remove large particles such as hair and dust, smaller airborne particles such as pollen, and gaseous pollutants and odors from cooking or smoking. It's easy to use, too. Just turn the dial to a preferred fan speed. FÖRNUFTIG replacement filters are also available to shop. The filter for particle removal retails at $5.49, while the filter for gas cleaning retails at $9.99. 
"There is a general misconception that air pollution mainly happens outdoors, and that our home is a safe haven," said Alexandra Audrey Galef, sustainability development leader at IKEA of Sweden. "IKEA conducted a Clean Air Survey in 2018 and found that people around the world underestimate air pollution in their homes. The Clean Air at Home guide by IKEA shares many simple actions that people can take to improve indoor air quality."
As mentioned, the product is great for small spaces and stands at 12×18" in width and height. It could even be mounted vertically or horizontally on the wall. (Just remove the handle.) Who said air purifiers couldn't double as stylish home decor? Shop: FÖRNUFTIG Air Purifier, $54.99.