This TikToker Created a Bold Entryway Focal Point Using IKEA Mirrors
We
independently
select these products—if you buy from one of our links, we may earn a commission. All prices were accurate at the time of publishing.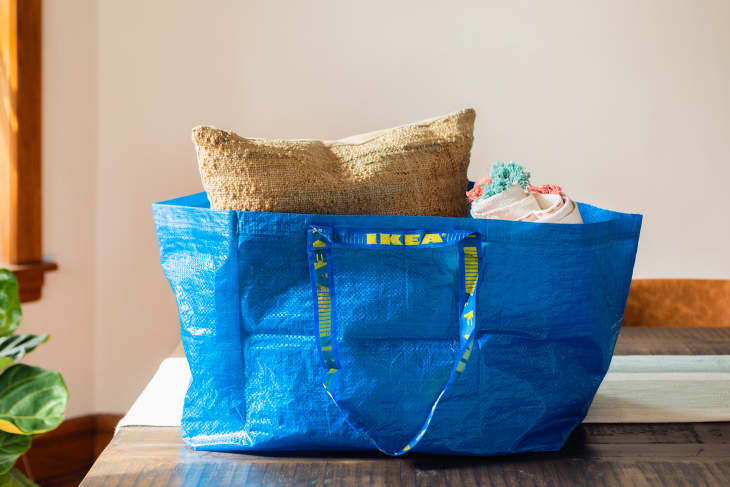 Upon moving into her new home, TikTok user @gbemim realized her entryway felt a bit too empty. So she went online and found her dream setup, an expensive-looking entryway decorated with a grid of mirrors.
"As soon as I saw this picture, I was like, 'I have to have this in some way, shape or form,'" the Dallas-based homeowner said. And thus, she went to IKEA.
In a video she posted in March, she details how she bought nine NISSEDAL mirrors from the Swedish furniture retailer and then hired a Taskrabbit to hang the mirrors in a grid. "If I can hire a professional that can save time and energy and they can do it well, I'm all for it!" she said in the comments. 
The result is a perfect recreation of the mirrors, on an IKEA budget. She explained: "It opened up the space. It just elevated that small space to another level that I did not expect." And as a bonus, she said, the mirrors also let her take a good look at herself before leaving the house.
The comments section agreed, with many saying that they plan to copy her IKEA mirror wall. Others also applauded her for acknowledging her insufficient DIY skills and hiring a pro instead. 
"Beautiful and thank you for saying you hired somebody! I get shamed so much for doing that!" a commenter said, while another added: "I'd hire someone too! Nothing worse than a crooked mirror."
If you're planning to copy this hack, take note that she also installed a door stopper to prevent the door from knocking into the mirrors. As for the mirrors, IKEA's NISSEDAL costs $42.99 and is available in black, walnut, and white.