Here's What an IKEA x Patagonia Collab Would Look Like, According to AI Software
We
independently
select these products—if you buy from one of our links, we may earn a commission. All prices were accurate at the time of publishing.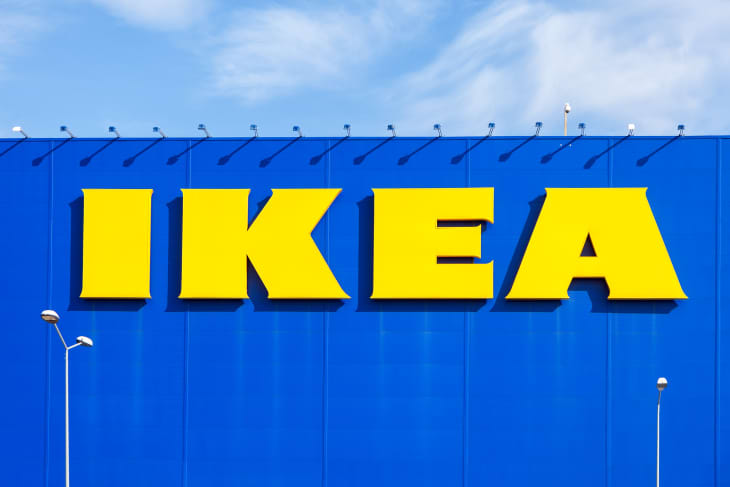 As AI text-to-image software like Midjourney, Dall-E, and Stable Diffusion evolve, they've produced viral, mind-boggling renderings of imaging buildings and home furnishings which call into question what role such technology can and should play in the architecture and design worlds.
But what if this software gives rise to your new favorite chair, or an eye-catching lamp? Creative director Eric Groza explored just that, using Midjourney to create a stunningly realistic-looking imaginary IKEA x Patagonia collection that's received a whopping 42,000 likes on LinkedIn.
In his original LinkedIn post discussing the project, Groza explained that he chose the two brands because "both have a commitment to sustainability and environmental causes."
"Together they could co-create a limited-edition collection of eco-friendly home goods and outdoor gear, as initiatives to promote sustainable living," he added.
In case you're unfamiliar with the technology, text-to-image technology allows you to feed text prompts to AI software, which then creates images that replicate your descriptions as closely as possible.
Indeed, it's hard to believe that the images Groza created aren't Photoshopped whatsoever. From  blue and yellow couches and chairs made from tent-like fabric to a geometric lamp softly glowing on a nondescript wintry forest floor, these images are nearly indistinguishable from similar photos of real-life IKEA and Patagonia product imagery.
In an interview with Fast Company, Groza admitted that not every image came out exactly as he imagined — far from it. Of the 200 images he generated for this project, he only ended up using 10 for the finished product. Still, using AI massively sped up the process.
"In a real-world setting, working with a human team, we're talking about months compressed to a couple of days to get the output you can see here," Groza told the publication.
And yes, the issue of how (if at all) this technology can be used to help architects and designers envision home projects without erasing opportunities for artists and architects who have spent years on their craft is an important, ever-evolving one. But as Groza's own project shows, exploring how creatives and AI can co-exist and even mutually benefit one another remains a compelling task.