11 Phone Numbers Everyone in the US Should Have Saved In Their Phone
We independently select these products—if you buy from one of our links, we may earn a commission. All prices were accurate at the time of publishing.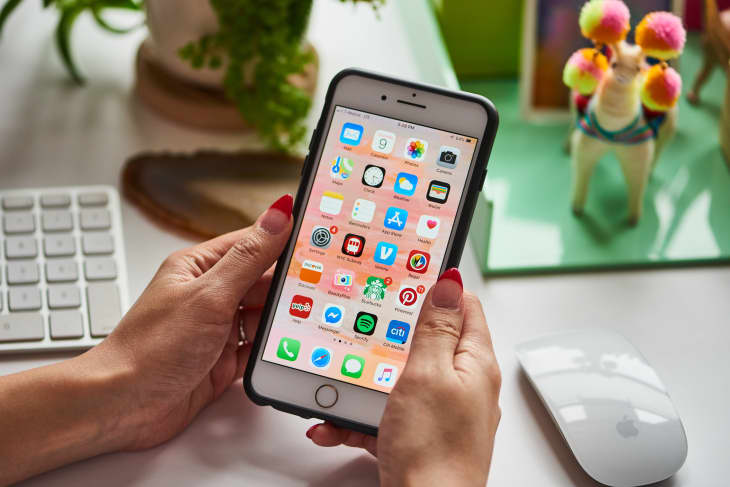 Sure, we all know to call 911 in the event of an emergency, but what to do when faced with a major predicament that isn't technically a life-or-death crisis?
Follow Topics for more like this
Follow for more stories like this
Five minutes (right now) is all it takes to make sure you're better equipped to deal with a dilemma. Enter these numbers into your phone's contacts ASAP so you'll always have them handy. 
According to the American Association of Poison Control Centers (AAPCC), Americans saved over $1,800,000,00 in medical costs in 2016 by calling the poison control center at 800-222-1222 (instead of 911). Available to assist callers in everything from poisoning emergencies to public health crises, simply text "POISON" to 797979 to automatically save the contact info for poison control in your phone. 
A good locksmith can get you out of a bind in minutes—without costing you an arm and a leg. Store a reputable locksmith's number in your phone at all times to avoid having to call an unreliable (and overly expensive) one in a pinch. 
Obviously when faced with a fire you should always call 911, but there are reasons to keep the local fire department's general line in your phone, too.  From pets stuck in trees to help with your home's smoke alarm detectors, have your fire department's number handy for peace of mind. 
Stray animals can quickly turn into a neighborhood problem.  Have your local Animal Control's number ready in your phone to report anything from a raccoon sighting to a runaway dog or cat. 
While this might seem like a no-brainer, be sure to have your doctor's direct line entered in your phone for any medical-related issues. If you don't have your doctor's personal number, take care to have their office number handy instead.
Nothing's worse than being stranded on the side of the road with a broken down vehicle. Whether it's your AAA number or the direct line to a dependable tow truck company, always have a contact for roadside assistance ready in your phone. 
Ever tried searching for a phone number during a blackout? I can assure you it's neither easy nor fun. Save time and your phone's battery by plugging in your local power company's number in the event of a power outage. 
Lost or Stolen Credit Card Hotline
We've all been there: You're next in line to check out at the grocery store when you realize you left your wallet on the subway earlier that day. No need to panic—just have the lost or stolen card hotline number for your bank or credit card ready in your phone so you can cancel it as soon as possible (and get a new card on the way). It's probably written on the back of your credit card, but that's not super useful when your card is missing.
Your four-legged family members deserve some preparedness, too. Enter your veterinary office's number into your phone for help navigating non-emergency pet problems—like flea treatment recommendations—that might not warrant an actual appointment.  
Never underestimate the importance of having a neighbor's phone number plugged into your phone. Whether you forget to set your alarm before a weekend trip or simply can't remember if you closed your garage door, you'll have someone to call upon for help. 
Can't reach your boss during an emergency? Always have a co-worker's number handy in your phone so you can keep your workplace in the loop with any unexpected issues.