Peek Inside Ina Garten's Freezer and Get Her Tips for Keeping it Organized
We
independently
select these products—if you buy from one of our links, we may earn a commission. All prices were accurate at the time of publishing.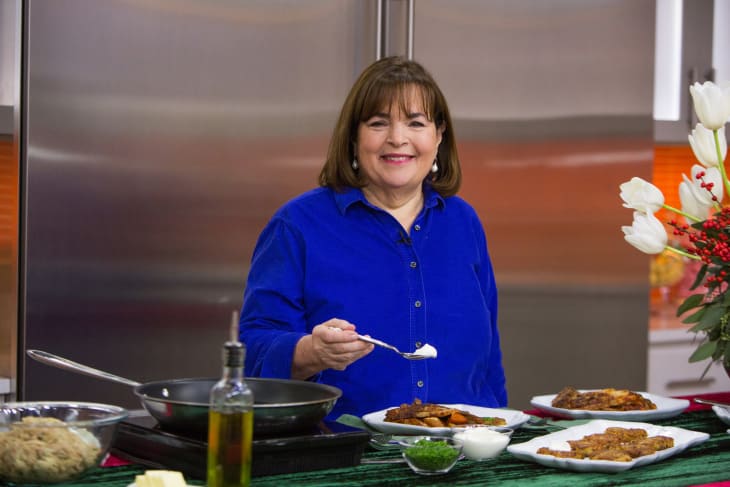 Keeping a stocked freezer is always a good idea, but it's especially important right now in light of the coronavirus. Whether you're batch cooking and want to freeze some extras for later, making a big batch of soup for easy weeknight meals in the future when you know cooking will be tough, or you have some fresh foods that look like they're just about to go bad, the freezer is your unsung hero.
Knowing how to properly stock your freezer, however, is not as easy as it looks. Contrary to what I used to believe, you can't just throw a bunch of things in there and hope for the best! That's why when we saw Ina post her super smart freezer tips on Instagram, we knew we had to share.
Ina posted a photo on Instagram of the inside of her freezer and said, "I used to keep only chicken stock, vanilla ice cream and vodka in my freezer but now I'm really learning how to use it!" Just judging by the photo, it looks like she now has a bunch of fruit, cookie dough, tortellini, and soup that she keeps in her freezer (amongst other things that I can't quite make out).
Ina then continues with a few great tips for stocking your own freezer. These tips are especially important if you're new to using your freezer. She says you need to allow food to cool to room temperature before packing it in containers. She also says you need to leave a little extra room in the containers (i.e. don't pack something to the brim) because liquids expand when they freeze, and you don't want anything to burst or cause a big mess in your freezer.
She also suggests that you keep things organized. She says to label each container so you know what's in it and when you froze it. Who wants to pull something out of the freezer weeks (or months? or years?) after you put it in there and have no clue what it is? Don't do that to yourself.
Lastly, she says you shouldn't stack your containers until they're all frozen (this helps things freeze faster) and to "defrost food in the fridge overnight rather than on the counter. It's safer."