The Easy Ina Garten Recipe I Make at Least Twice a Week
We
independently
select these products—if you buy from one of our links, we may earn a commission. All prices were accurate at the time of publishing.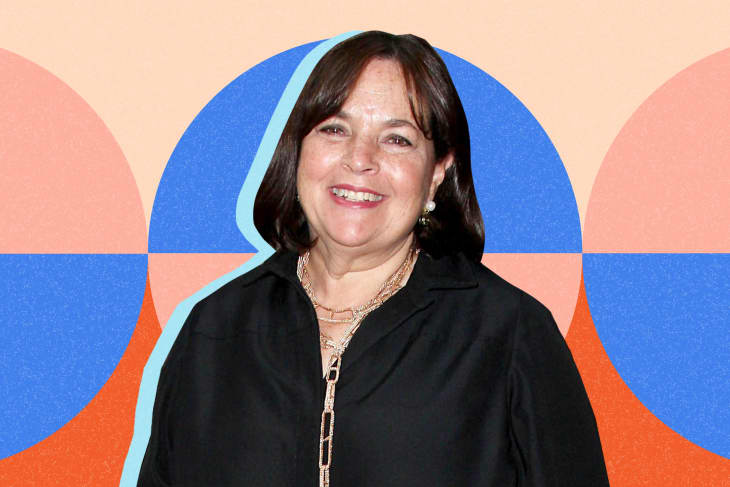 Not too long ago I had a salad that stopped me in my tracks and sent me on the hunt for a salad dressing to recreate it. The object of my obsession was a deceptively simple green salad at Westward, a waterfront restaurant in Seattle. In a vacation meal of oysters and other indulgences, this salad was the unexpected star: a heap of bite-sized Little Gem lettuces, tossed with slivered sugar snap peas and frizzled shallots. The dressing had a hint of garlic and a surprising creaminess.
There was enough bite in the salad to be refreshing, but it had just enough richness to feel less austere than my usual basic vinaigrette. I asked the server for the recipe and she rattled off a handful of ingredients: Champagne vinegar, olive oil, and egg yolk.
So I went hunting for a Champagne vinaigrette that could give me back that vacation salad feeling, and instantly found the perfect recipe from Ina Garten (who else?). This Barefoot Contessa recipe turned out to taste exactly like the dressing I had at the restaurant, and since then I've made it twice a week and know it by heart.
The Open Secret of Ina's Most Essential Salad Dressing
This recipe is exquisitely easy with a short ingredient list. It's a very simple vinaigrette, with one classic twist: egg yolk. While I've used egg yolk in other salad dressings, like Caesar dressing, I don't regularly add it to vinaigrettes. This recipe taught me that adding an egg yolk lends just a smidge more richness to a dressing, without the heaviness of cream or yogurt. A vinaigrette enriched with egg yolk clings to the salad greens a little more closely, without weighing them down, and tastes satisfyingly creamy.
How to Make Ina Garten's Creamy Mustard Vinaigrette
The vinaigrette is similar to our basic vinaigrette. Personally, I make about half the recipe for a big bowl of salad that serves two adults generously. Even though I'm halving the recipe I still use a full egg yolk.
In a large bowl, whisk 1 large egg yolk with 1 1/2 tablespoons Champagne or white wine vinegar. I add a pinch of salt, black pepper, and 1/2 teaspoon Dijon mustard. I use a Microplane to grate in about 1/2 teaspoon fresh garlic. Then I slowly drizzle in 1/4 cup olive oil, whisking constantly until emulsified and creamy. The dressing is relatively thin, and will be bright yellow from the egg yolk.

Get Ina's full recipe: Green Salad with Creamy Mustard Vinaigrette
How to Make My Copycat Westward Salad (Pictured Above)
I made this salad as a copycat of Westward's salad that I liked so much by using Little Gem lettuce, sugar snap peas sliced lengthwise, and fried shallots. I add my salad greens directly to the bowl and toss well. The dressing's color usually fades from that bright yellow to a pale white color. Taste and season with additional salt and pepper if needed.

To make fried shallots, finely slice peeled shallots and place in a small saucepan. Cover with a neutral, high-smoke point oil such as vegetable or peanut oil, and turn the heat to medium. Bring the oil to a low simmer and cook, stirring frequently, for 15 to 20 minutes or until the shallots are golden brown. Strain out the shallots with a spider or use a mesh sieve, and spread on paper towels to cool and crisp up. Leftover fried shallots can be stored in a closed container at room temperature for at least a month.

Get my other favorite homemade salad dressing recipe: Quick Buttermilk Ranch Dressing

This post originally appeared on The Kitchn. See it there: The Easy Ina Garten Recipe I Make at Least Twice a Week