This Is How the Language in Real Estate Listings Is Becoming More Inclusive
We
independently
select these products—if you buy from one of our links, we may earn a commission. All prices were accurate at the time of publishing.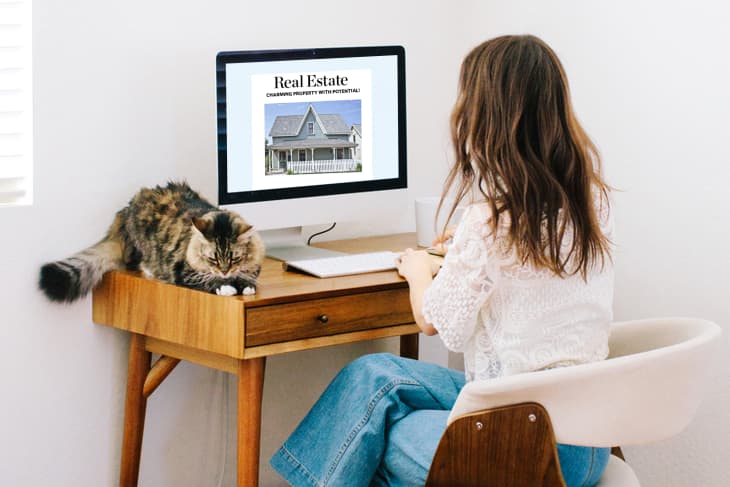 In the summer of 2020, during widespread Black Lives Matter protests, the Houston Board of Realtors made headlines for its decision to stop using the term "master" in property listings to describe a main bedroom or bathroom. "Primary" would be the new adjective of choice. The reason? The word "master" can refer to a male head of a household, underscoring racist and sexist connotations. 
While the origins of the term are murky — per the New York Times, the first recorded use of the term "master bedroom" was in a 1926 edition of a Sears, Roebuck and Co. catalog — real estate agents across the country are working toward creating a more diverse and inclusive industry overall. Continuing to use a term that nods to slavery inhibits that.
"It's not what we think we're communicating that matters, or what we intend to communicate," says Herb Lisjak, Principal Broker at Century 21 New Millennium in Gainesville, Virginia, and licensed in Maryland, Virginia, and DC. "It's how it's received on the other side of the conversation."
Clifford Weeks, an associate broker at Century 21 New Millennium agrees. "I don't think Realtors were purposefully using [exclusionary] language. It was just something we became very comfortable with, and it was time to reevaluate how we were speaking," he says.
The Fair Housing Act prohibits discrimination against protected classes in the renting and selling of property. While each state has its own protected classes, there are seven at the federal level: race, color, religion, national origin, familial status, handicap, and sex, which includes gender identity and sexual orientation.
"Words and phrases that can be construed or perceived to limit a [purchase or sale] based on protected class should be avoided when advertising a property," says Karen Kostiw, an agent for Warburg Realty in New York. 
For example, Kostiw recommends saying "in close proximity to" rather than "walk to" when describing local attractions in a listing because it excludes those with limited physical mobility. 
Here are some other traditional phrases that you might see less of in listings:
His-and-her: Weeks prefers the word "dual" when it comes to describing pairs of anything in a home. He says a strictly technical definition of a home element will prevent assumptions about the people who will be using it.
Starter home: This assumes too much about a home buyer's plans — or lack thereof — for growing their household. What if a buyer is single or an empty nester looking to downsize? What if someone has children but can't afford to buy a house large enough for all to have their own bedroom? Just as with the "his-and-her" business, it's better for a listing to simply describe the size and layout of a home rather than assume who's going to be living there.
Nursery: Becki Danchik, a broker for Warburg Realty, says that calling a room a "nursery" excludes not only home buyers without children, but it could also hit a nerve with those struggling to start their families. "If the room is a legal bedroom (with a window and a closet, the alternative is to simply refer to it as [an additional] bedroom or a bonus room," she says. "It is important to reach all types of buyers in all types of situations when we list a home." This same philosophy could apply for "family room" and "in-law suite."
A property description might just be words, but the wrong words can be hurtful at best and exclusionary at worst. While the United States has a long way to go in reversing discrimination in housing, getting the language right is a step — albeit a small one — in the right direction.