You Won't Believe What This Homeowner Found Under The Floor of Their New Home
We
independently
select these products—if you buy from one of our links, we may earn a commission. All prices were accurate at the time of publishing.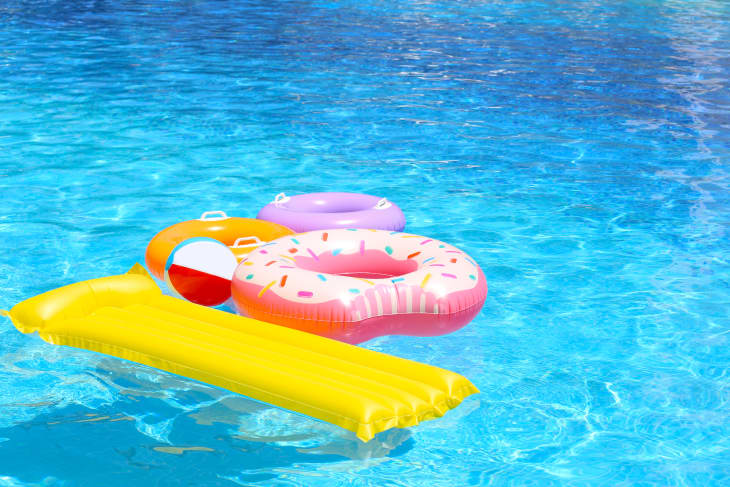 Home renovations can lead to a variety of different discoveries, including hidden doors, secret rooms, and family treasures. But what if the secret hiding below your new home turned into an opportunity for an indoor skatepark?
After purchasing her new home and starting the improvements, TikTok user @GlassyEm uploaded a video of their renovation process only to reveal that an entire indoor pool and hot tub were hiding underneath the floor.
"Our current idea is to turn it into an indoor koi pond and atrium with lots of plants," she wrote in their TikTok video. "Maybe restore the hot tub… But for now it'll be an indoor skatepark. Stay tuned." 
After going viral on TikTok and Instagram, their comment section had a ton of suggestions for their newfound space, including a sunken living room, indoor koi pond, and a nostalgic conversation pit.
Following a house inspection, the inspectors revealed that the game room floors were "wavy," which led to questioning the house's support beams. Since the pool and hot tub weren't filled in at all, they revealed that they have no idea what to do with the former pool.
"When we were buying this house six weeks ago, we were told that at one point [that] once upon a time in this custom built house, there was an indoor swimming pool, " she said. "But that the swimming pool was gone and that they had turned the swimming pool into an enormous game room."
In several update videos, the homeowner revealed that they've spotted miniature non-venomous snakes in the pool area and assured her concerned viewers that they'll be taking safety precautions while renovating.
If you found an indoor pool hiding beneath the floors of your home, would you restore it? Or would you choose to turn it into an indoor koi pond?