Even Martha Stewart Isn't Immune to Instagram-Fueled Shopping, as Evidenced by Her New End Table
We independently select these products—if you buy from one of our links, we may earn a commission. All prices were accurate at the time of publishing.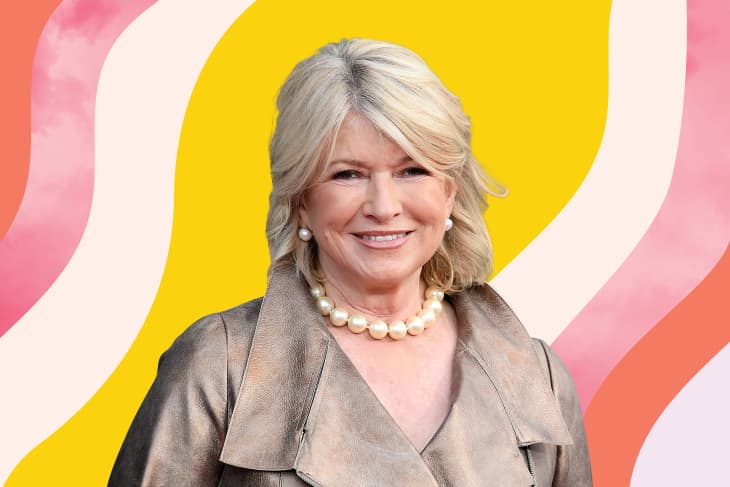 If you've ever found yourself on a shopping spree inspired by something you saw on Instagram, you are far from alone. Home decor queen Martha Stewart just revealed that she bought an end table she spotted on Instagram, which means you definitely shouldn't feel bad about splurging on that $30 candle that popped up on your feed during a late-night scrolling session.
Stewart recently shared that she "saw this gorgeous platinum and gold glazed 'garden stool'" on lamp designer Christopher Spitzmiller's Instagram page, and she simply had to have it. She wrote that it "was the very thing I needed next to my newly upholstered Fortuny Federal settee in my new sitting room," so naturally, she snapped one up as soon as she could.
If you're working with a Martha Stewart-sized budget, it seems the "custom platinum and gold luster garden seat" designed by Spitzmiller will set you back between $2,250 and $3,600, based on similar styles available on his website. And since she is Martha Stewart, even the tea sofa in her sitting room appears to be custom-made, and reupholstered by Interiors Haberdashery in Stamford, Connecticut.
Still, the statement piece certainly looks great in her space, and it looks like she's already planning on adding more to her collection. She ended her caption by noting that "Christopher is known for his extraordinary lamps and tableware and now he will be making larger pieces like this. I am officially ordering the next two that come out of the kiln."
She topped it with a stunning string of hearts plant, so even if you're not able to drop a couple thousand dollars on a new platinum and gold end table, you can infuse a little Martha-inspired beauty into your own abode without breaking the bank by adding a pop of heart-shaped greenery.